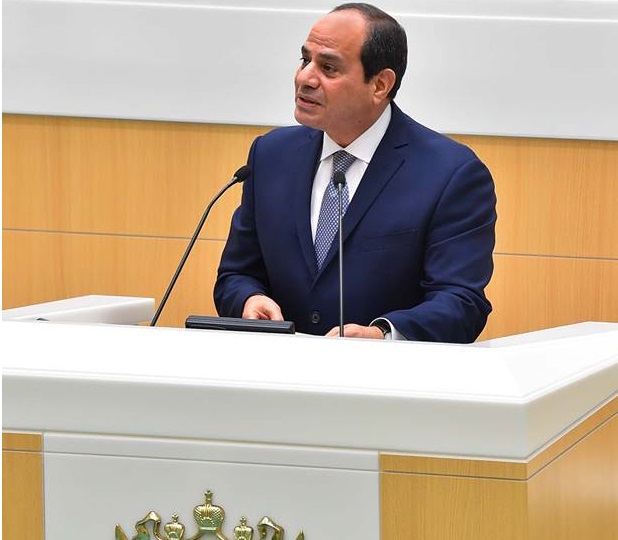 President Abdel Fattah al-Sisi said in a nationwide speech delivered on the sixth anniversary of June 30 that it was a revolution to express the strongest Egyptian values, namely the loyalty of millions of Egyptians towards the nation that has embraced them, their parents and grandparents for thousands of years.
Sisi said that Egyptian loyalty to their country and their rejection of any attempt to erase their national identity are facts that will never change with time as they are inherently connected to their homeland and identity, and not to any group or foreign party that thought it could defeat the will of Egyptian people through what Sisi described as "black terrorism".
"Despite the difficult circumstances that surrounded those days in 2013, they were some of the greatest days of our modern history. In the darkness of despair, hope is born, and from the heart of adversity, comes determination and will," he said.
The president added that the Egyptian masses drew through June 30 a roadmap in which the priority was protecting their homeland, and then see its development to provide a decent quality of life for Egyptians in the 21st Century.
According to Sisi, the army and police forces launched a war against the "forces of evil and darkness" in Sinai and succeeded in protecting the homeland and preserving its dignity, so that Egypt is now seen as a successful model of security amid a dangerous regional environment.
"We have laid solid foundations for an advanced modern economy, and we faced the stagnant conditions and made difficult decisions to build the economy," he said.
Edited translation from Al-Masry Al-Youm