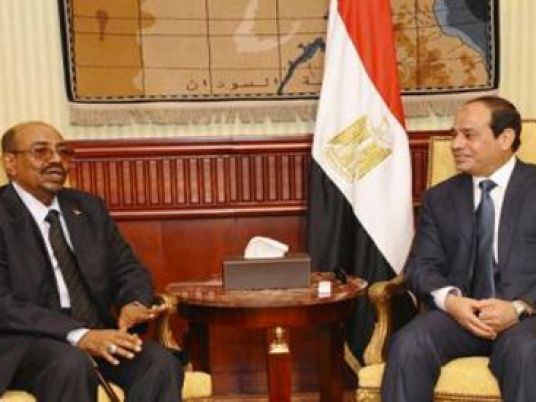 In a joint press conference at the Ettihadiya Presidential Palace with Austrian Chancellor Christian Kern, President Abdel Fattah al-Sisi stressed that Egypt is not conspiring against Sudan or any other country, pointing out that Egypt's policies are consistent and abide by not interfering in the affairs of others.
"Egypt does not conspire. Egypt cooperates only for construction," Sisi said.
"We will not conspire against anyone, especially our neighbors," he added in response to a question about accusations of Egypt supporting rebels in Darfur.
The President referred to dialogue as the only means of solving disagreements not conspiracy.
He then denounced the terrorist attack in Britain which killed 22 people.
On Tuesday, Sudanese President Omar al-Bashir resumed his allegations against Egypt, saying that his armed forces seized Egyptian armored vehicles during clashes in Darfur last week.
Bashir renewed his accusations against Cairo over backing the rebels there. "We fought alongside Egyptians in 1976. We fought for 20 years without being supported by a single bullet. The ammunition we bought from them was not working," Bashir told the army command in Khartoum.
Egypt, however, has denied all Sudanese accusations through the Foreign Ministry spokesperson who stressed that his country respects Sudan's sovereignty. Egypt "did and will not intervene to destabilize Sudan or harm its people".
Edited translation from Al-Masry Al-Youm