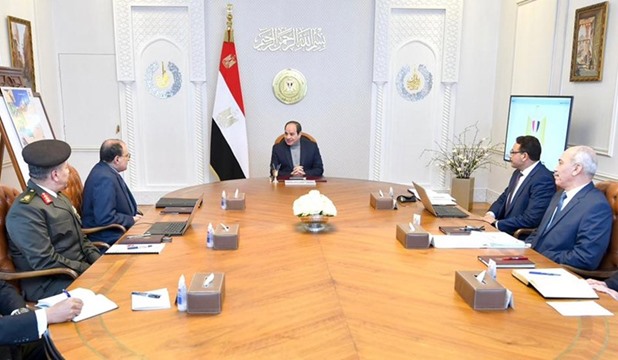 President Abdel Fattah al-Sisi directed to continue implementing plans of comprehensive development in the Sinai Peninsula, especially with regard to land reclamation.
He underlined the importance of increasing agricultural lands in central and north Sinai as well as urban and production projects within the framework of the state's comprehensive strategy for agriculture and land reclamation nationwide.
The president directed to maintain coordination and cooperation among all state bodies to verify the databases of all development projects in Sinai.
Sisi made the remarks during a meeting on Saturday with Presidential Adviser for Urban Development Amir Sayed Ahmed, Presidential Adviser Hassan Abdel Shafi, Director General of the National Service Projects Organization Walid Abul Magd and Board Chairman of the national development agency of Sinai Peninsula Mohamed Shawky Rashwan.
Presidential Spokesperson Bassam Radi said efforts are under way to follow up on the progress realized so far in developing Sinai, especially in areas related to land reclamation and water and sanitation services.