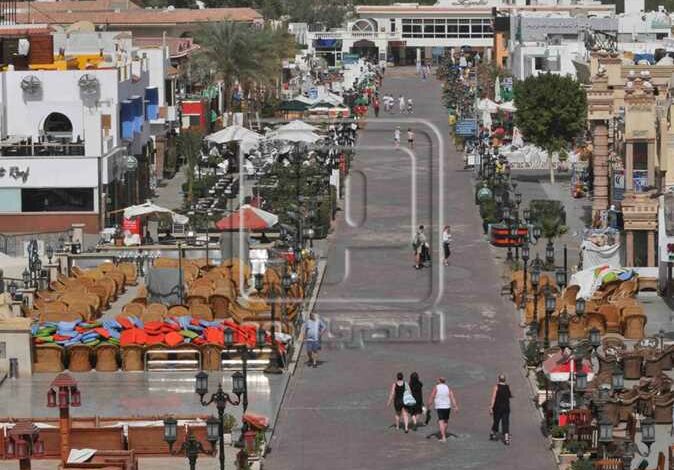 Egyptian President Abdel Fattah al-Sisi met with Prime Minister Mostafa Madbouly and some cabinet members on Saturday to follow up progress done by the Higher Ministerial Committee to prepare for Egypt's hosting of the UN Climate Change Conference 2022 (COP27) in November in Sharm el-Sheikh.
Sisi ordered to provide all necessary financial resources to prepare Sharm el-Sheikh entirely.
He also called for the various concerned agencies to continue strengthening their efforts to host the event in a way that reflects Egypt's regional and international standing.
These efforts must include aspects of organization and hosting, he explained, and the state's efforts to achieve green transformation, protect the environment, increase clean energy uses through various national projects related to natural gas, electricity, solar energy, wind energy, green hydrogen and other environmentally friendly means of transportation.
The ministerial committee reviewed the most important topics of the upcoming summit and the desired results, as well as the ongoing coordination in this context with the current British presidency of the conference.
The meeting also discussed Egypt's vision related to the substantive aspects, represented in moving the summit from the stage of pledges to the implementation and advancing national and African concerns on climate change issues in the most important specialized forum for the UN.
It also reviewed developments in coordination with the United Nations Secretariat regarding procedures and logistical and organizational details to provide various services to participants, especially in terms of transportation, accommodation, communications and health services, as well as the use of the conference to promote tourism and economic development in Egypt.
The meeting went over technical aspects involved in dealing with international partners and mobilizing funding, in addition to finance and the initial conception of the budget alongside efforts to train the conference management.
And the meeting discussed security aspects such as the unified emergency network and efforts to raise the efficiency of basic services in the city while ensuring a unified visual identity for them to have Sharm el-Sheikh reflect everything unique about Egypt to the world.