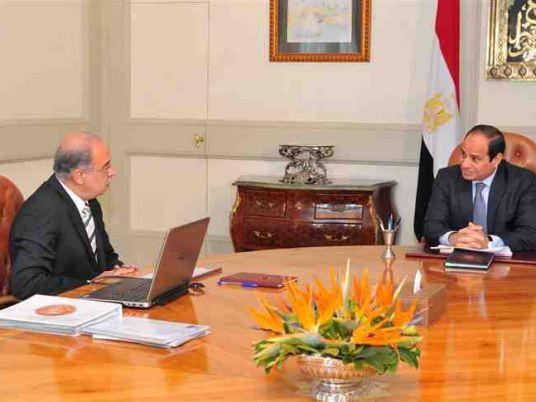 President Abdel Fattah al-Sisi on Saturday held a high-level meeting with Prime Minister Sherif Ismail, in the presence of the ministers of: Defense and Military Production, Foreign Affairs, Interior, Justice, and Finance; in addition to the heads of the General Intelligence and the Administrative Control Authority.
The spokesperson for the presidency Alaa Youssef said in a statement, that the meeting covered the security situation in the country in general, and the procedures and preparations taken by the security services to secure places of worship and vital installations during the upcoming holiday season.
The President ordered an intensified security presence in parks and public spaces, especially in the areas surrounding vital installations across the country. He advised all security agencies and personnel to be at the highest degrees of readiness, vigilance and alertness.
Sisi stressed the importance of everyone coming together, officials and citizens, in order to maintain the security and integrity of the country and defeat the efforts of terrorist forces aiming to destabilize the country.
The presidency's spokesperson added that the meeting also discussed the current economic situation, as well as the outcomes of the recent economic decisions.
Sisi pointed to the importance of continuing the government's efforts to strengthen social protection networks and expansion in programs that reduce the burden on low-income sectors.
The president praised the Egyptian people's sense of responsibility and obligation over the current period, and their understanding of the necessary economic reforms being undertaken to eliminate the structural imbalances facing the economy, to achieve the concrete, comprehensive development for which all citizens aspire.