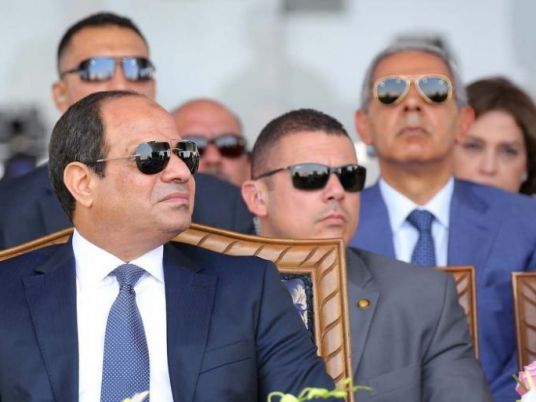 President Abdel Fattah al-Sisi highlighted on Monday the strong ties between Egypt and Djibouti, saying that his talks with counterpart Ismail Omar Guelleh on boosting bilateral ties were fruitful.
In his speech during the joint press conference, Sisi said that the two countries will make more efforts to foster economic ties, cooperation and the exchange of expertise; especially between the Suez Canal Authority and Djibouti seaports.
He also focused on Egypt's support to Djibouti regarding developmental aspects, health and education.
Agreements signed on Monday, according to Sisi, show the two countries' interest in boosting ties, as well as their strong desire to move bilateral cooperation forward.
"We exchanged viewpoints on the Horn of Africa. Egypt appreciates the positive role played by Djibouti to achieve safety and security in the Horn of Africa region," Sisi said. "We reconfirmed our determination to enlarge the advantages of the bilateral ties to the maximum, in order to achieve the interests of the two peoples."
The talks between Sisi and Guellah took place on Monday at the presidential palace of Ettihadiya.
Edited translation from Al-Masry Al-Youm