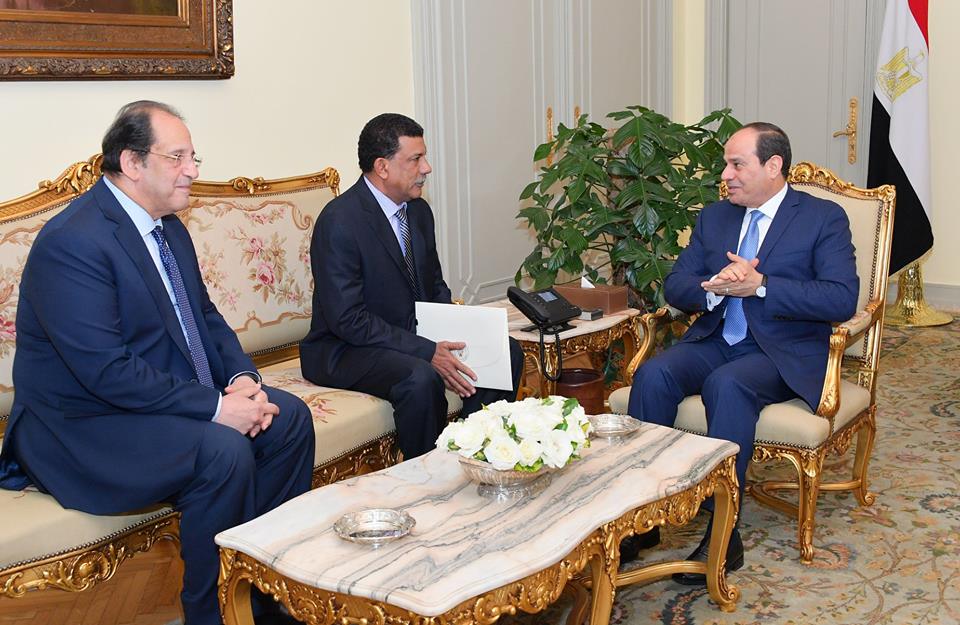 President Abdel Fattah al-Sisi stressed during a meeting Wednesday with Sudan's prime minister Abdalla Hamdok, who is currently visiting Egypt, that Egypt fully supports the security and stability of Sudan. Hamdok's visit also witnessed an extensive session of talks chaired by Prime Minister Mostafa Madbouly in which a number of development projects were discussed.
Sisi expressed support for the will and choices of the Sudanese people in shaping their country's future and preserving state institutions. He stated Egypt's readiness to provide all means of support to Sudan in this regard.
Sisi said during the meeting that Egypt looks forward to the restoration of Sudan's Arab and African regional roles.
Egypt seeks to continue cooperation and coordination on projects of mutual interest with Sudan and to push forward joint development projects, such as power and railway connection projects, said Sisi.
Hamdok praised mutual efforts to upgrade joint cooperation between the two countries. He also commended Egypt's sincere efforts to preserve the safety and stability of his country, noting the importance of Egypt's position as chair of the African Union.
He praised Egypt's cancellation of the suspension of Sudan's membership in the African Union.
Hamdok said he hopes Sudan will benefit from notes on Egyptian history regarding development projects, economic reform and restructuring.
Madbouly stressed his government's readiness to offer all necessary support to the Sudanese people in various fields through the provision of medical and food assistance and through projects discussed during Hamdok's visit, including power and railway linkage projects.
Hamdok also expressed his hope to benefit from Egypt's experience in addressing inflation and boosting investment. He invited Madbouly to visit Sudan to discuss further opportunities for bilateral cooperation.
Sudan's Foreign Minister Asma Abdullah said during the meeting that her country relies heavily on Egypt in many fields, including mobilizing financial support for Sudan, improving the relations with international institutions, and lifting Sudan's name from the list of states sponsoring terrorism.
Electricity Minister Mohamed Shaker said the power linkage project is expected to be implemented by the end of 2020.
Edited translation from Al-Masry Al-Youm