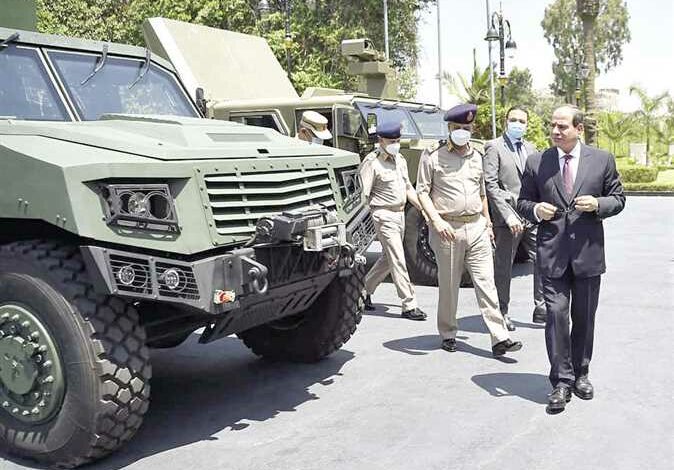 Egyptian President Abdel Fattah al-Sisi has issued a decree to issue a law to establish the Egyptian Military Academy.
The Egyptian Military Academy is affiliated with the Minister of Defense, and its headquarters will be in Cairo Governorate.
It may establish other branches by a decision from the President of the Republic based on the proposal of the Minister of Defense.
The Egyptian Military Academy consists mainly of the Military College, the Naval College, the Air College, and the Air Defense College, as well as any other military educational colleges or institutes to be annexed or established.
The Egyptian Military Academy aims at preparing and graduating officers who possess the competence, tactical, technical, scientific, and military operation qualifications to serve as leaders of smaller units in the armed forces of Egypt.
The law establishing the Egyptian Military Academy allows it to conduct research related to educational aspects.
Research that conforms to the general policy of military research, to provide the armed forces with officers specialized in various scientific fields, and to contribute to everything related to military studies.
The law included participation with  specialized agencies of the armed forces to develop military sciences, and to strengthen scientific and cultural ties with academies, and similar scientific bodies at the Arab and international levels.
This will also include partnership with other specializations determined by a decision from the Minister of Defense.
President Abdel Fattah al-Sisi also issued a presidential decree promulgating Law No. 150 of 2022 regarding the establishment of the Military Technological College, to undertake technical education and applied and technological vocational training to prepare and graduate officers qualified to work in all technical disciplines in the armed forces.