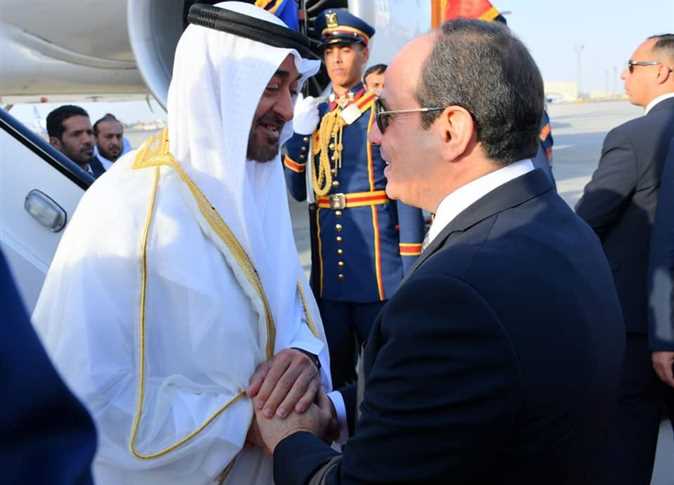 Egyptian President Abdel Fattah al-Sisi headed to the UAE on Wednesday morning for an official visit.
The spokesperson for the Egyptian Presidency Bassam Rady said that Sisi's visit is a reaffirmation of the strong ties between both nations at all levels.
Rady added that President Sisi is expected to meet with the Crown Prince of Abu Dhabi Sheikh Mohamed bin Zayed al-Nahyan to discuss various aspects of extended bilateral relations between Egypt and the UAE.
The visit will also focus on consultations regarding the latest developments in regional issues, in light of what is currently required in order to protect Arab national security and confront all attempts to destabilize the security and stability of the Arab region.