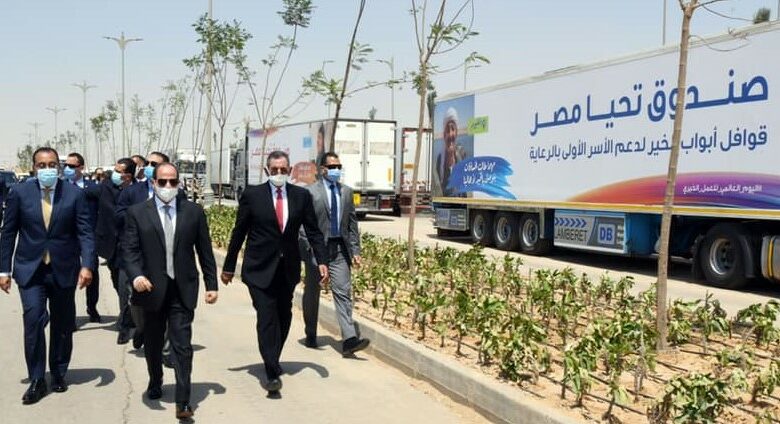 Egyptian President Abdel Fattah al-Sisi on Monday inaugurated the Bahr al-Baqar wastewater treatment plant, the largest of its kind in the world, at a cost of about LE20 billion and a production capacity of 5.6 million cubic meters per day of triple-treated water.
This water will be transferred to the lands of North Sinai to contribute to the reclamation of 400,000 feddans, as part of the national project to develop Sinai and enhance the optimal use of the state's water resources.
The Bahr Al-Baqar drainage meanders for 190 km from South of Cairo through governorate of Qalyubia, Dakahlia to Sharqia, and from the governorate of Ismailia to the governorate of Port Said.
According to government reports, the drainage water treatment plant comes as a component of the project to establish Bahr al-Baqar drainage water system, which is one of the most important projects of the Sinai Peninsula Development Program.