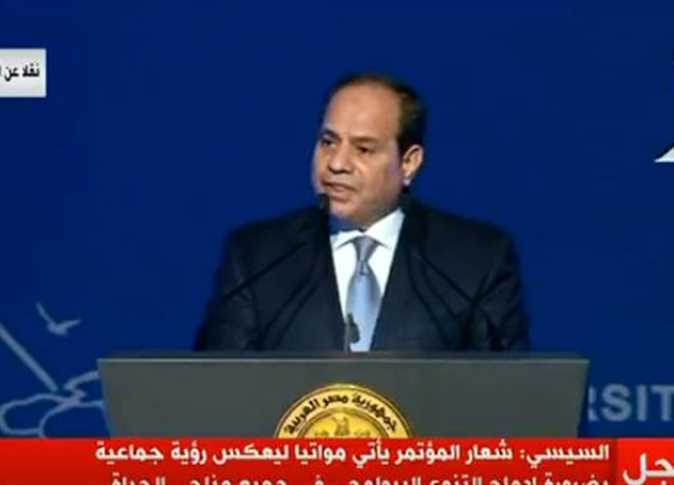 Egyptian President Abdel Fattah al-Sisi on Wednesday launched a national initiative to provide a decent life for the most needy social groups during the new year.
He also called on state institutions and agencies, in coordination with civil society organizations, to unite their efforts and coordinate together to mobilize the efforts of the nation's youth, men and women to launch the initiative directly under his auspices.
"In the beginning of a new Gregorian year, I reflected on the last year, searching for the true hero of our nation, and I found that the Egyptian citizen is the true hero, who fought the battles to survive and build courageously, and sacrificed and took the burden of the economic reforms for a better future for the coming generations," Sisi said in a post on his official Facebook page.
Prime Minister Mostafa Madbouly praised the initiative during the cabinet meeting on Wednesday and called on the government to immediately activate it and develop its noble mission in the form of action work axes, which will contribute to improving the daily services provided to the most needy citizens, especially in the villages.
Social Solidarity Minister Ghada Waly called on civil society organizations and NGOs to attend a meeting at the ministry's headquarters on Thursday to coordinate civil society efforts in response to the president's initiative.
The meeting is expected to review detailed data on the poorest and most needy villages in light of the technical analysis of the data provided in the ministry's database, which includes detailed data for more than 32 million citizens, including their status on needs of health, education, income, employment levels and poverty.
Informed sources said that the initiative targets the most needy groups, including providing health care, medical services, and the development of most needy villages according to the poverty map, as well as the disbursement of prosthetic limbs and providing jobs in small and medium projects in villages.
Edited translation from Al-Masry Al-Youm