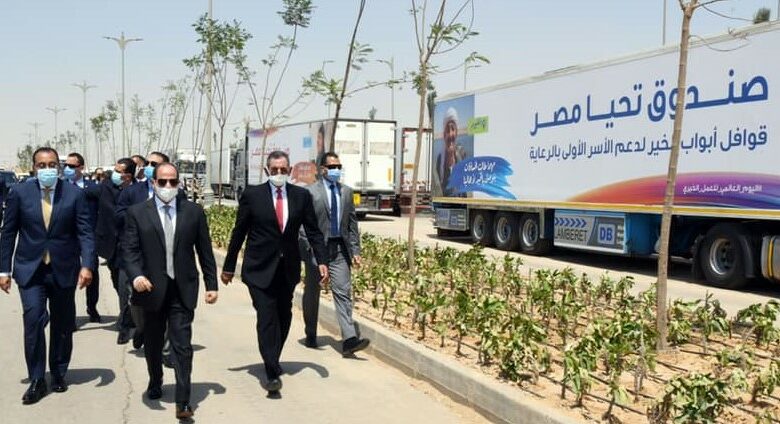 Egyptian President Abdel Fattah al-Sisi witnessed on Saturday the launch of the National Human Rights Strategy in Egypt 2021-2026 from the New Administrative Capital.
Sisi said that the Egyptian vision of human rights is based on several principles, the most prominent of which being that all rights and freedoms are interrelated and complementary, and there is a close link between democracy and human rights while achieving a balance between rights and duties.
"I stress that it is an important step in the history of the Egyptian state, as Egypt was one of the first countries that contributed to the drafting of the Universal Declaration of Human Rights," Sisi added.
The President announced 2022 as the year of civil society, calling on its institutions to work diligently to achieve sustainable development and spread awareness of the culture of human rights.
The spokesman for the Egyptian Presidency, Bassam Rady, said that the strategy includes the main axes of the comprehensive concept of human rights in the Egypt, in integration with Egypt's national development path, which consolidates the principles of establishing the new republic and achieves the goals of Egypt's Vision 2030.
He added that the national strategy is the first integrated and long-term self-strategy in the field of human rights in Egypt.
Rady explained that the strategy includes developing state policies and building on the progress made over the past few years in the field of maximizing rights and freedoms and overcoming challenges in this framework.
The strategy aims to further promote and respect all civil, political, social, economic and cultural rights, and to consolidate state efforts in supporting the rights of women, children, youth, the elderly, disabled and all segments of society.
Edited translation from Al-Masry Al-Youm
IMAGE: Egyptian President Abdel Fattah al-Sisi, Long Live Egypt Fund