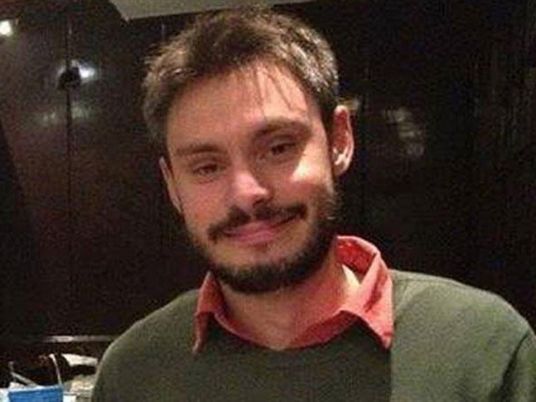 Minister of Foreign Affairs Sameh Shoukry announced that during the sidelines of the EU-Arab League summit, President Abdel Fattah al-Sisi met with Italian Prime Minister Giuseppe Conte on Monday to discuss the latest updates in the Giulio Regeni murder case, alongside reviewing economic and diplomatic relations between the two countries.
He added that the meeting was a good opportunity to enhance ties between Italy and Egypt, especially after controversy brought on by the murder case.
During the meeting, the judicial direction taken in Regeni's case was carefully discussed, with Sisi pointing out that the Egyptian General Prosecutor is always willing to cooperate with Italian investigators.
Shoukry pointed to the ongoing judicial procedures taken by the Egyptian side, putting into consideration the legal investigation rules.
Italian wire service ANSAmed reported that Conte assured that Regeni's case was the first topic he addressed during the bilateral meeting with Sisi.
"We reiterated the absolute sensitivity of the Italian government and public opinion for a solution to the case", Conte said.
The Italian Premier acknowledged that Sisi asserted constant effort on the judicial efforts to resolve this case. Conte expressed his belief that constructive dialogue will lead the case to desired judicial truth.
Regeni, 28, was an Italian postgraduate Cambridge student and researcher on Trade Unions in Egypt whose body was found on the outskirts of Cairo in 2016, nine days after disappearing. A medical examination revealed he had been tortured severely.
Italian Media accused Egyptian police for the Cambridge student's murder.
Frustrated at what they felt was misleading procedures by Egypt, Italy recalled its ambassador, though they announced his return in August 2017 to resume supervision over the case's latest updates.
Italy opened a formal investigation in December 2018 probing five Egyptian policemen whom Italian security suspected was involved in Regeni's disappearance.  Egyptian Police have repeatedly denied involvement in the man's death, claiming that Regeni had been murdered by a criminal gang, according to the Guardian.
Egypt's State Information Service said in an official statement that charges must be based on evidence and not suspicion.