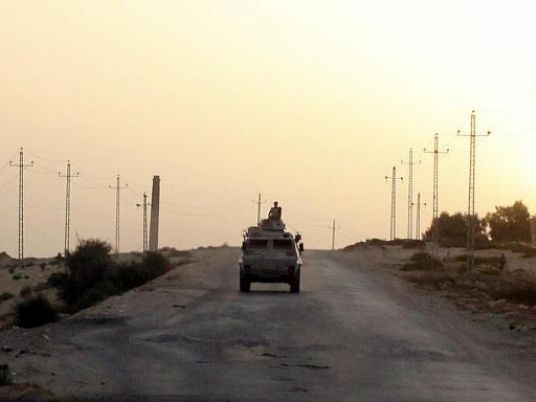 President Abdel Fattah al-Sisi on Wednesday stressed that Egypt has made huge investments in the Sinai Peninsula during the last six years, at cost of nearly LE600 billion.
Sisi said that the funds have been spent on infrastructure and various development projects, and that the returns they bring are closely tied to national security, a matter that cannot be estimated in terms of money.
On Wednesday, Sisi — along with Prime Minister Mostafa Madbouly, and a number of ministers and senior statesmen — inaugurated Ahmed Hamdy Tunnel 2 in the Suez Governorate.
The president said during the event: "When we decided to complete these tunnels four years ago, we dreamed of implementing these projects with Egyptian hands and Egyptian machines, and at a lower cost than if we were to use other companies from outside Egypt."
Sisi said that 40 bridges have been built in East Cairo, part of other national projects nationwide.
Sisi promised to provide — in cooperation with the Ministry of Health, the Ministry of Defense and private companies — necessary health safety measures for workers in the various construction sites, so that projects can be completed on time. He also pointed out that some companies have complained about a shortage of laborers.
Sisi also made reference to the existence of many job opportunities in the new administrative capital, New Mansoura city, and New Alamein city, calling on jobless workers to seek employment there so that economic growth rates can continue to rise.
Sisi on Wednesday also inaugurated a wastewater treatment plant with a capacity of one million cubic meters per day at Sarbaum, east of the Suez Canal.
Major General Ehab al-Far, head of the Armed Forces Engineering Authority, said that 25 percent of the funds planned for the development of Egypt are designated for use in Sinai.
He added that the authority was working to construct 73 desalination stations across the coastal governorates. This includes the 20 stations in Sinai — with a total capacity of 323 million cubic meters annually — that have been built since 2014, which brings the total amount of desalinated drinking water made available from these projects so far to 600 million cubic meters annually.
Edited translation from Al-Masry Al-Youm