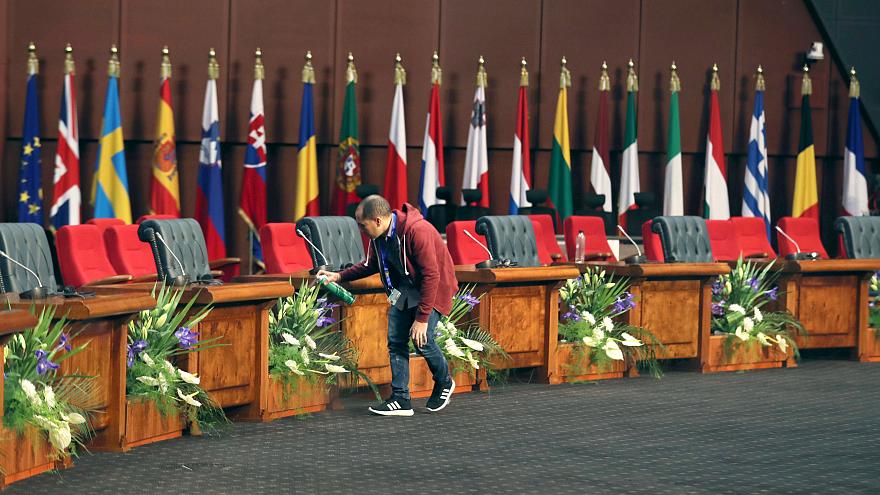 Egyptian President Abdel Fattah al-Sisi opened the two-day-Arab league-EU Summit in Sharm al-Sheikh on Sunday, with the theme "Investment in stability", featuring the participation of presidents and ministries of foreign Affairs from 50 Arab and European countries.
The Arab League's Official Spokesperson Ambassador Mahmoud Afifi said that the top issues of the summit's agenda are immigration, refugees, human trafficking, combating terrorism, armed conflicts, climate change and trade exchange between Arab and European countries.
The summit would elevate Egypt's role in supporting the multilateral international order, Afifi added.
The summit also aims to find solutions for challenges such as pluralism, immigration and security and peace in the Middle East, particularly conditions in Syria, Libya and Yemen.
Afifi pointed out that the Arab league would only release a joint statement on these issues and not any resolutions, as it is not an organization.
Egypt's Interior Ministry has devised a security plan to secure the summit for it's run, which involves involves forming teams and working groups that will perform security tasks in the city, routes and border crossings for South Sinai Governorate and Sharm al-Sheikh International Port.
Security leaderships held extensive meetings in order to review the security plan prepared by the Ministry to secure the conference.
The meetings discussed procedures adopted to implement the city's security plan during the conference, and a commitment to emphasizing the highest levels of caution and vigilance.
Edited translation from Al-Masry Al-Youm