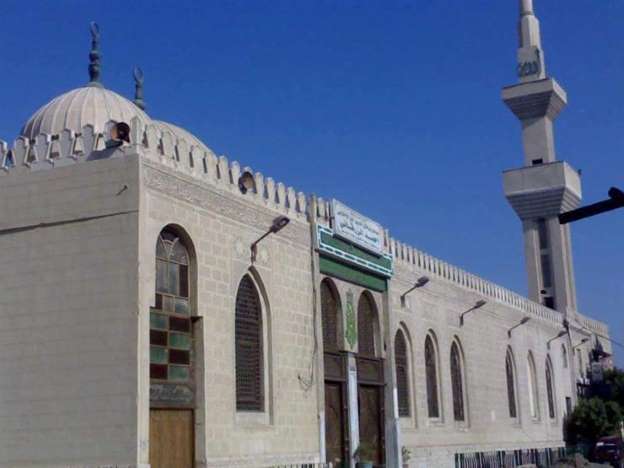 Egyptian President Abdel Fattah al-Sisi on Saturday has chosen to demolish the mosque of Sufi Imam Abu al-Ikhlas al-Zarqani, located on Mahmoudiyah Road in Alexandria's Gheit al-Anab area, in order to complete the Mahmoudiyah corridor project.
During the inauguration of several greenhouses, which is part of the second phase of the Mohamed Naguib's protected agriculture base project, Sisi explained that the mosque has impeded the construction of the Mahmoudiyah corridor and bridge development project in Alexandria.
Sisi said that "Prophet Mohammed would not accept the suspension of the project just because people see the demolition of the mosque as unacceptable."
The Engineering Division of the Northern Zone demolished 14 mosques on the Mahmoudiyah road to construct the Mahmoudiyah Corridor project, alongside constructing larger mosques that would accommodate worshipers without impeding traffic movement.
Back in January 2019, the deputy of the chiefdom of Sufi movements in Alexandria Mohammed Foda said that the chiefdom was not notified on the demolition of the Sufi mosques overlooking the Mahmoudiyah canal, asserting that Zarqani's followers have rejected the demolition for about a decade.
According to the website of Sufi professor Abd Allah al-Nasser Helmi, following a decision issued by the Minister of Religious Endowment Mohammed Mokhtar Gomaa in 2018, the government had failed to demolish Burhan al-Din Abu al-Ikhlas Ahmed al-Zarqani's mosque to start the Mahmoudyah canal project after Zarqani's followers staged a sit-in at the mosque.
However, this year has seen the deputy of the Sufi movement's Chiefdom in Alexandria finally accepting Sisi's decision to go through with the demolition.
Burhan al-Din Abu al-Ikhlas Ahmed al-Zarqani was a Sufi saint born in Teba al-Jafariya village at Gharbiya governorate in April 1924, who lived and died in Alexandria. His tomb is located within the Burhan al-Din Abu al-Ikhlas Ahmed al-Zarqani mosque.