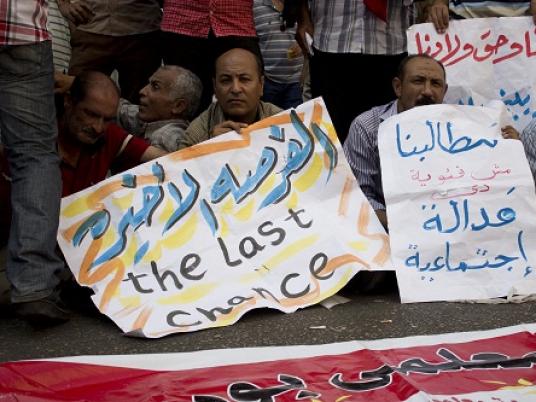 President Abdel Fattah al-Sisi and Minister of Youth and Sports, Khaled Abdel Aziz, received Egyptian and international football player Mohamed Salah, on Monday.
Alaa Youssef, spokesperson for the Presidency of the Republic, said the president stressed during the meeting the importance that the State attaches to Sports as an important aspect of investment in young people's energies to benefit their homeland.
Sisi described Egyptian sports players abroad as ambassadors of their country that shape Egypt's image in the perception of the world.
Sisi expressed appreciation for Salah's donation to Tahiya Masr (Long Live Egypt) Fund to the tune of LE5 million, stressing the import social role athletes play as role models.
He wished Salah and the Egyptian national team good luck in the Africa Cup of Nations 2017 to be held in Gabon on January 14.
Salah thanked Sisi and expressed his appreciation for having received him. He stressed that he would do his best along with his colleagues in the Africa Cup of Nations.
Edited translation from Al-Masry Al-Youm