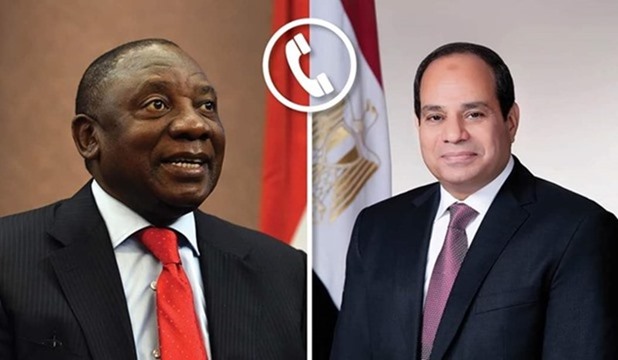 President Abdel Fattah al-Sisi received a phone call from his South African counterpart Cyril Ramaphosa on Monday.
The two leaders discussed means of boosting bilateral cooperation at the political, economic, and trade levels, said presidential spokesman Ahmed Fahmy.
They agreed on the need to coordinate efforts regarding the files of peace, security, and economic development, Fahmy said.
He added that Sisi and Ramaphosa also talked about the latest international developments with a focus on the Russian-Ukrainian crisis and its negative repercussions for the economies of developing countries, especially in Africa.