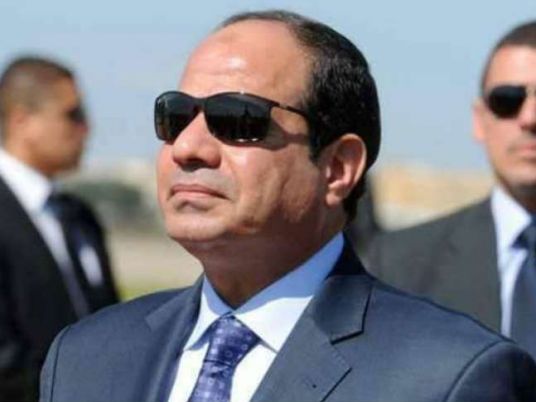 President Abdel Fattah al-Sisi has said that Egypt will not give up on supporting the Palestinian cause, adding that his stance is clear in establishing a Palestinian state on lands that were occupied in 1948 with Eastern Jerusalem as its capital.
During a meeting with newspaper chief editors on Sunday, Sisi said that Egypt tries to take advantage of the disasters in Gaza to resolve the cause, adding that large-scale efforts are made to fulfill humanitarian demands of the people of Gaza through the Rafah border. He also said that the issue is related, at the same time, to Egypt's security.
"The Rafah border crossing was not included within the terms of crossing treaties between Israel and the Palestinian Authority in 2005," he said.
"Qatar, Turkey and the international organization of the Brotherhood are currently establishing many companies, newspapers and websites," Sisi added. "They allocated hundreds of millions of dollars to spread chaos among the Arab nation, destabilizing Egypt and destroying the Egyptians."
Edited translation from Al-Masry Al-Youm