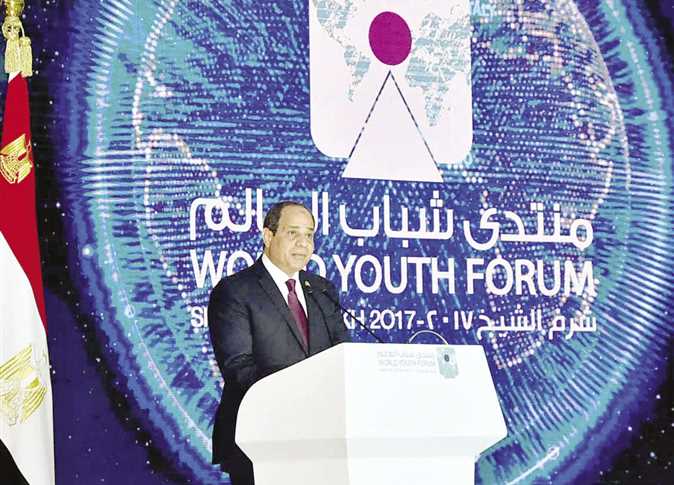 Egyptian President Abdel-Fattah al-Sisi said on Monday that any attempt to ban social media would not succeed, stating instead that it must be managed and benefited from.
In a roundtable speech on social media at the World Youth Forum in Sharm el-Sheikh, the president described social media as a new invention that could be used as a tool for construction, or at the same time, or destruction.
He called for the formation of a national research committee, to discuss maximizing the benefits of social media and the internet.
The president claimed that the development of social media had posed a threat to the Arab region since 2010, especially with the development of transmitting rumors, but added that the development of national character building makes it possible to deal with these issues in a balanced way.
He pointed out that the intelligence services make use of these platforms.
"There can be no eternal rule, and it ends with the age of man, and the people change if they want change, because the state is functioning by its people, who make progress," Sisi said, responding to one participant's question.
The president affirmed Egypt's support for Saudi Arabia, concerning the killing of journalist Jamal Khashoggi in his country's consulate in Istanbul, Turkey.
He pointed out that the incident is being investigated by competent authorities in both Turkey and Saudi Arabia, calling on people not to make unfounded predictions.
"In Egypt, for example, when a subject is said to be under investigation and justice is going to be achieved, why are these words not trusted? Why there is no perception…that it will extend to justice? There is a belief that we can politicize the judiciary in cases that are of interest to the developed countries, and take the paths of the judiciary to areas according to what we want, and the truth is just the opposite," he remarked.