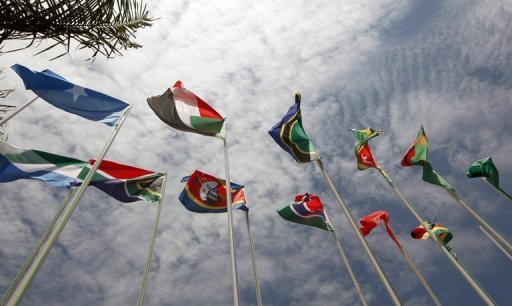 The UK-Africa Investment Summit 2020 represents new international action towards achieving the African continent's desire for development at various levels, President Abdel Fattah al-Sisi said at the summit on Monday, stressing that Africa has ample opportunities for investment.
During his speech at the opening session, Sisi explained that the world is witnessing turbulent international situations – the spread of terrorism and its consequences across the African and European continents, the escalation of concerns over illegal immigration, and economic, social and environmental challenges impacting desired sustainable development goals.
Sisi added that despite the magnitude of these challenges, the African continent witnessed a year full of efforts aiming towards regional and economic integration, adding that there were promising and diversified opportunities for investment partners in the UK and international business institutions, which require providing cooperative frameworks establishing for future relations.
He also discussed the importance of infrastructure projects for the African Union, including the Cairo – Cape Town axis project to link the north of the continent with its south, new and renewable energy projects, and road projects and linkages via railways.
Sisi stressed the need to establish an African market that attracts foreign investment, as well as partnerships between the foreign and African private sectors as it is an integral part of the national strategies of African countries.
The president highlighted the importance of empowering the African continent's youth and women, providing job opportunities as a basic pillar towards achieving development and social stability, and furthering human rights.
He also called for providing investment guarantees for international companies, such as British ones, in a way that reassures investors to pump direct investments into the African continent, as well as to work to enhance trade exchanges and address major trade imbalances between Africa and the UK.
Edited translation from Al-Masry Al-Youm