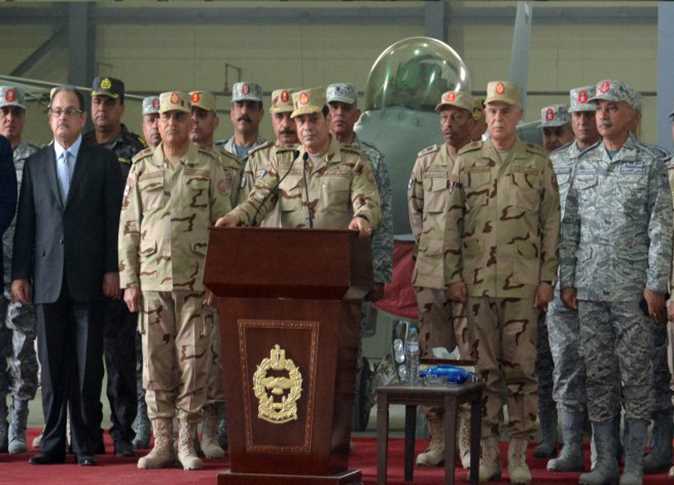 In his meeting with the Supreme Council of Police on Thursday, Egyptian President Abdel Fattah al-Sisi stressed the need to pursue security plans and strategies that depend on pre-emptive strikes against terrorism, and crime in all its forms.
He stated that this would help realize security for citizens and the state, and help to uphold the law and human rights.
The meeting featured a comprehensive assessment of the security situation in various parts of Egypt, in light of the security and political changes taking place in the region, according to Presidential Spokesperson Bassam Rady. It also presented the results achieved in the field of counter-terrorism, tackling crime and maintaining the security of citizens, he added.
Sisi paid tribute to the police for their efforts, which, Rady continued, resulted in significant breakthroughs for stability and development.
The president also highlighted the importance of continued coordination between the various security authorities and the Egyptian Armed Forces, to maintain the reported success of the Sinai 2018 Comprehensive Operation.
The operation achieved strategic and tactical objectives which undermined the capabilities of terrorists, Rady added.
Edited translation from Al-Masry Al-Youm.