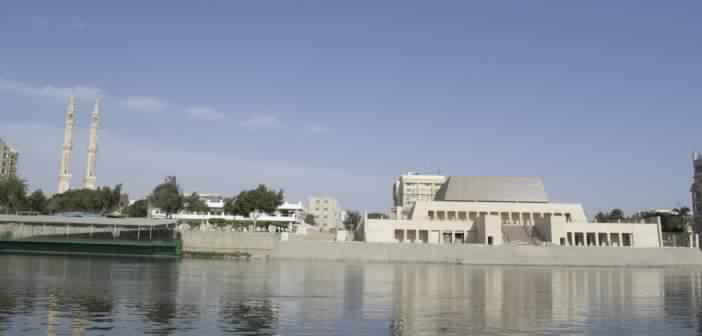 Egypt's Antiquities Minister Khaled al-Anani announced on Saturday that President Abdel Fattah al-Sisi will inaugurate Sohag National Museum within the next few days.
During his visit to the museum on Saturday, Anani said that it was built at a cost of LE72 million and added that construction work started almost 30 years ago and it is still yet to be opened.
He stated the museum was built on an area of 8,000 square meters surrounded by anchorages on the Nile River, and an adjacent medical garden. He added that Sohag has more than 60 registered archeological sites that do not see tourist visits.
Elham Salah, head of the Museums Sector at the Ministry, said that a committee from the ministry have chosen antiquities to be showcased in the museum.
She added that the idea of establishing the Sohag National Museum began in 1993 and was halted due to engineering and technical matters, resuming work in 2006 before stopping again after the 2011 revolution. Some reasons for the delays included contractor problems and weak funding.
In 2015, the project had been re-examined and work was finally resumed in 2016, Salah said.
Governor of Sohag Aymab Abdel Moniem said that Sohag National Museum is the most anticipated tourism project in the governorate for more than a quarter of a century.
The governor said that development work in the area surrounding the museum has been completed. Moniem said that Sisi will also open development work at the temple of Abydos.
According to Antiquates Ministry, the museum will include a basement which features a number of artifacts that reveal the religious thought of ancient Egyptians and their concepts of resurrection and immortality, as well as the pilgrimage during the Pharaonic, Coptic and Islamic times.
The ground floor of the building displays Pharaonic statues and antiquities of the first and second dynasties of ancient Egypt, as well as artifacts from archaeological excavations in the governorate.
Some artifacts in the building were transferred from the Egyptian Museum in Tahrir, the Coptic Museum, and the Museum of Islamic Art to reveal Sohag's long history, particularly from the eras of the first and second dynasties.
Edited translation from Al-Masry Al-Youm