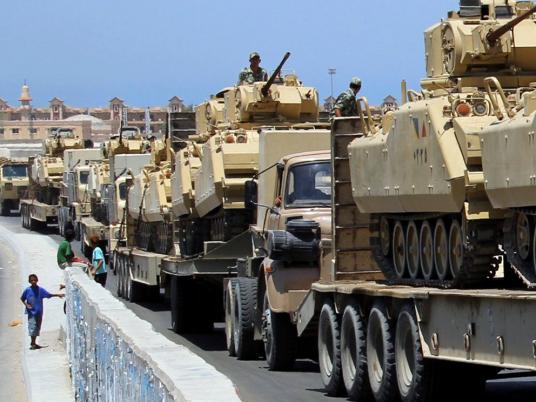 Six army personnel were injured in three separate attacks in Rafah in Sinai on Tuesday.
Attacks targeted a military checkpoint, the armed forces headquarters in the city and an another army facility in Rafah, a town that straddles the border between Egypt and the Hamas-controlled Gaza Strip.
Attackers used rocket-propelled grenades and mortar missiles during the three assaults, security sources said.
Soldiers responded with heavy fire but the gunmen escaped.
The six injured persons were taken to Rafah public hospital for treatment. No casualties amongst the assailants were reported.
Early on Wednesday, armed groups fired on a security checkpoint close to Arish International Airport.
Security sources and eyewitnesses said the gunmen targeted the checkpoint, responsible for securing the airport.
Troops followed them but the gunmen escaped without sustaining any caualties, they added.
Edited translation from MENA and Al-Masry Al-Youm