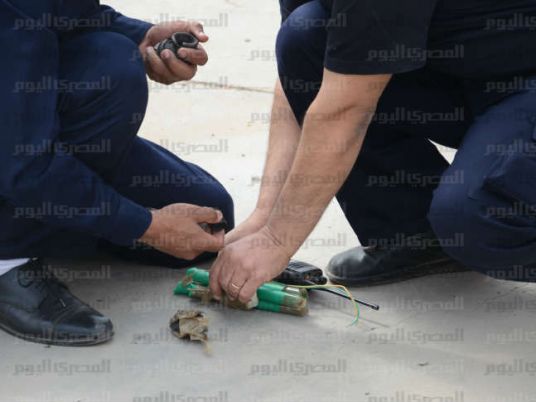 Six people were injured, including three policemen, in an IED explosion planted by an unidentified attacker on the al-Central Bridge in Fayoum City Wednesday.
Bomb squads and Civil Protection Forces headed to the scene of the incident and combed the surrounding area in search of other bombs.
The injured, one of whom is in serious condition, were transferred to Fayoum General Hospital, according to an official source.
On Tuesday evening, an IED exploded in Tamya City, Fayoum. No injuries were reported.
Another IED placed near Abdel Moneim Riyad Square in Fayoum City exploded Tuesday evening, injuring one person. He was the driver of a police vehicle that had been parked near the bomb. The vehicle's window was smashed during the explosion.
Claims were filed on the incidents and the prosecution has taken over the investigation.
Edited translation from Al-Masry Al-Youm