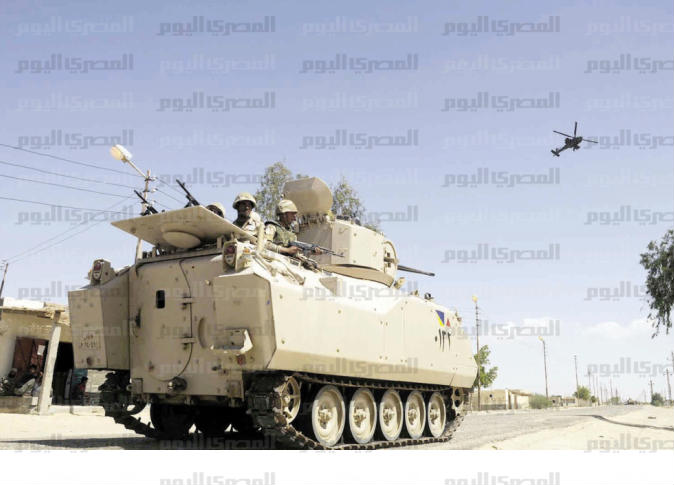 Six suspected militants were killed and six were arrested during clashes with security forces in North Sinai on Sunday, military sources told Aswat Masriya.
The clashes broke out when security forces tackled a cell that was attempting to carry out attacks against a nearby security position, the sources said.
They added that four bombing attempts were thwarted and four houses owned by "extremely dangerous" militants were destroyed.
Militancy inside Egypt has seen a significant rise since July 2013, with most attacks occurring in North Sinai and target security forces.
On Friday, a military conscript was abducted and eventually killed in North Sinai, by militants belonging to Ansar Bayt al-Maqdis, Egypt's most notorious militant group.
Ansar changed its name to Sinai Province after pledging allegiance to the leader of the Islamic State fighters in Iraq and Syria last November.
The suspected militants whose death was announced today only add to the death toll of individuals killed in an intensified security campaign aimed at curbing insurgency in the peninsula.
On May 9, the armed forces announced that security operations have left a total of 725 suspected militants killed between late October and late April.