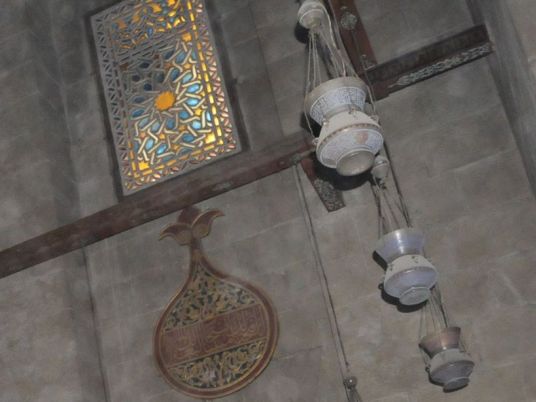 Antiquities Minister Khaled al-Anany has inspected Al-Refai Mosque, in the wake of the disappearance of six valuable Islamic lanterns from the chamber of King Fouad and Princess Feryal's shrine, inside the mosque located at Qalaa Square.
Anany inspected the mosque and the chamber and ordered submitting a detailed memorandum to Religious Endowments Minister Mohamed Mokhtar Gomaa to ensure cooperation between the two ministries and take measures to reveal the exact circumstances of the robbery.
The minister also ordered forming a committee to inspect the rest of the mosque contents.
The lanterns date back to the hijri year of 1328 (1910). Made of glass, they have the name of Khedive Abbas Helmy II on them, in addition to Quran verses written in Arabic.
Anany was accompanied by Al-Said Helmy, the head of the Islamic and Coptic Antiquities Sector; and Gamal Al-Hawary, head of Sultan Hassan and Refai archaeological site, who said that the responsibility of the stolen lanterns should be laid on the Endowments Ministry, as it possesses the chamber keys.
Edited translation from Al-Masry Al-Youm