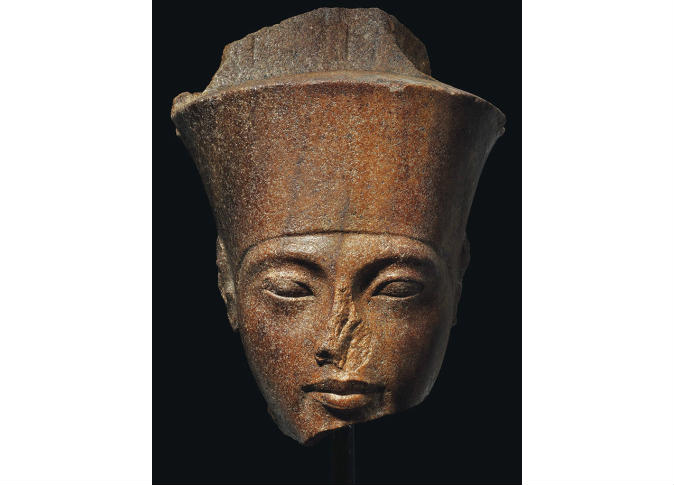 Egypt's Antiquities Ministry will hold an urgent meeting on Monday with various state agencies to the measures Egypt must take regarding the sale of a 3,000-year-old stone bust of King Tutankhamun at 4.7 million sterling pounds on Thursday in London.
The meeting will discuss the auction held on July 3 and 4 at the Christie's auction hall in London selling around 32 Egyptian antiquities.
Antiquities Minister Khaled al-Anany called on the National Committee for Retrieving Antiquities to hold the meeting in the presence of former Antiquities Minister Zahi Hawass, and the leaderships of the Ministries of Foreign Affairs, Interior and Justice, and the Attorney General, security and control authorities.
In statements on Friday, Anani condemned the sale, saying that the officials responsible for the auction did not properly answer how the bust left Egypt, with the only response being that the piece was purchased from a private collection.
He added that the Antiquities Ministry and the state agencies will not hesitate to take any measures to recover any Egyptian antiquities that have exited Egypt illegally, wherever they exist, regardless of when they were taken.
Edited translation from Al-Masry Al-Youm