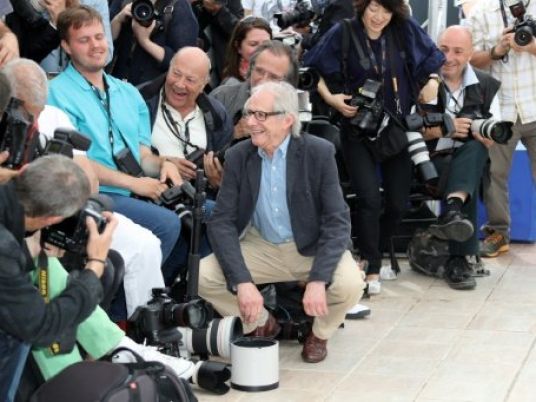 Cannes' punishing whirlwind of parties and premieres has been the downfall of many a screen idol.
But a seventy-something press photographer became an unwitting star of the film festival after he fell asleep in the front row of a photocall.
To gales of laughter from the dozens of photographers lined up behind him, British director Ken Loach had to gently wake paparazzo Steve Wood so he wouldn't miss his shot.
Loach is in the running for his second Palme d'Or for his film "I, Daniel Blake" which had some critics in tears.
It took the veteran director a few moments to wake Wood — who has spent five decades snapping celebrities and top models — at the film's photocall on Friday.
"I am one of these people who can nap anywhere. I was in a dead to the world," Wood told AFP.
"I was so asleep I didn't know what he was saying at first," added the English photographer, who said he was in his "mid seventies".
"Then I heard him say, 'Are you OK? It's time to take my picture. Take your time, but you don't want to miss it…"
While other photographers could not hide their mirth, Loach — who will be 80 next month — was initially worried that Wood had taken a bad turn.
The famously gentle leftwinger is known for his empathetic films about the plight of working men and women.
But despite the gesture, Wood — who divides his time between a Cambodian island, Switzerland and a rustic home in the English Cotswolds — is no Loach fan.
"I hear he's very left-wing. I am the other way. I'm very conservative, a Cameron man," said Wood, referring to the British prime minister.
"I am to Loach what Donald Trump is to George Clooney, the coffee guy," he said, adding that he had not knowingly seen any of the director's films, a record 19 of which have been shown at Cannes.
Clooney had lambasted the controversial tycoon the previous day at the festival declaring that "there is not going to be a President Donald Trump… fear is not going to drive our country."
But Wood, who spent five decades at the British Daily Express newspaper — known for its forthright right-wing line — was grateful for one thing.
Loach "looked right at me all through the photocall to see if I was OK so I got some great shots. Then he came over again at the end to shake my hand again."