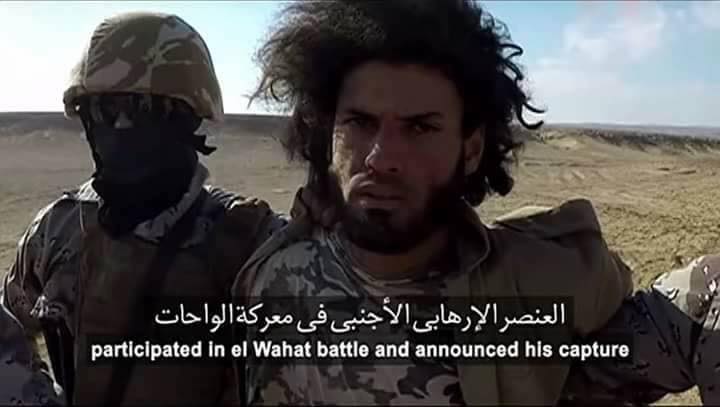 The Interior Ministry said on Thursday that the sole militant who survived the Egyptian army's counter-insurgency operation conducted against the suspected perpetrators of the October 20 al-Wahat al-Bahariya clashes is a Libyan national by the name of Abdel Rehim El-Mesmari, originally from the city of Derna.
The militant group that the arrested man was a member of was led by Emad El Din Mahmoud Abdel Hamied, who was killed in the operation, according to a statement released by the Ministry.
Emad El Din, who goes by the nom the Guerre Sheikh Hatem, is a former army officer who adopted extremist ideology and fled to Libya where he joined militants affiliated with al-Qaeda in Derna.
The statement further noted that the members of the militant group received military training in camps also located in Derna.
It went on to say that the group is responsible for a May 26 Minya bus attack that left 29 Copts dead and which was claimed by the Islamic State. The group that Emad El Din was part of left IS following the Minya attack.
According to information collected by the National Security Service, the group that Emad El-Din is part of recruited 29 people in Giza and Qalubiya Governorates.
16 policemen, including high-ranking officers, were killed in the Wahat El-Baheria attack, according to a statement released by the Interior Ministry.
The shootout occurred after the Egyptian National Security Service received information on the presence of a group of militants in the desert off the al-Wahat al-Bahariya road, located between the governorate of Giza and Fayoum. The information was collected from four detainees from the Qaluibyia governorate.