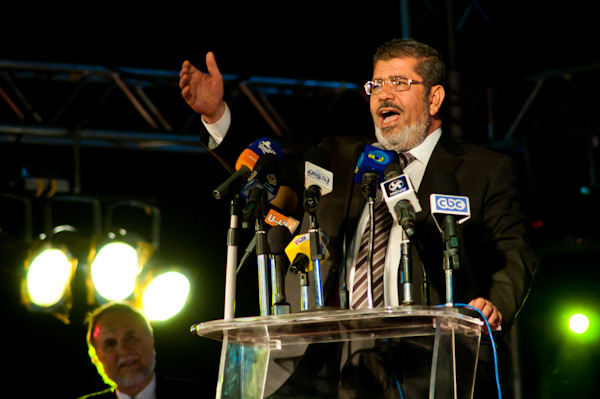 President Mohamed Morsy has appointed Mostafa al-Sharbatly, a member of the Freedom and Justice Party's supreme authority and Muslim Brotherhood leader in Alexandria, as a new government ombudsman, an official source from the president's office has said.
Sharbatly will replace outgoing Ombudsman Mansour al-Adly, a major general who had held the position for five months.
The source emphasized that the president's office wants to keep the appointment secret.
Sharbatly is currently based in Abdeen Palace, as the ombudsman office in Ettehadiya Presidential Palace was closed and its employees relocated following the bloody clashes outside its gates late last year.
Adly was removed due to his failure to contain sit-ins at the palace, the source said. Mohamed Fouad Gadallah, the presidential adviser for legal affairs, often had to go out and speak to protesters to resolve their problems, he added.
In July 2012, Morsy ordered the establishment of three ombudsmen offices at the Abdeen, Ettehadiya and Qobba palaces to receive and process citizens' complaints.
Edited translations from Al-Masry Al-Youm