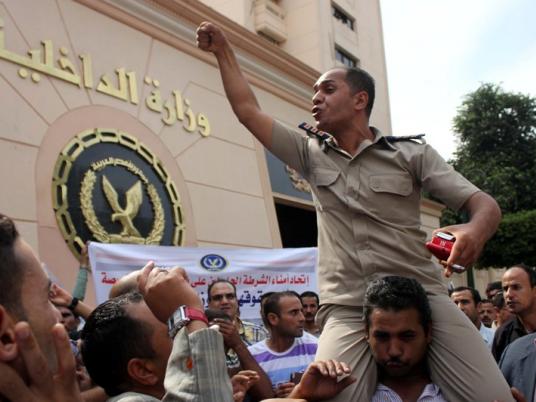 Iran's intelligence chief recently visited Cairo and met with a presidential aide regarding Egyptian security services, high-level security sources have said.
President Mohamed Morsy's deputy for foreign relations Essam al-Haddad met with Iran's Major General Qassim Suleimani to discuss the latter's expertise on tightening control over state security, the anonymous sources said.
Suleimani was in Cairo between 26 and 30 December, said the sources, adding that the meeting took place inside a well-known hotel that was cordoned off during the talks.
Muslim Brotherhood leaders had arranged the visit, angering the Interior Ministry when it discovered the topic of the talks, according to the same sources.
Kuwaiti newspaper Al-Qabas, which reported the same news, also quoted National Security Agency sources as saying they believe Iranian officials are coordinating with Muslim Brotherhood leaders to establish an Iranian news agency bureau in Cairo.
Egypt and Iran severed ties in 1979, but since the removal of former President Hosni Mubarak and the rise of Islamists to power, relations between Cairo and Tehran have warmed.
President Mohamed Morsy's visit to Iran in August was the first by an Egyptian president since Iran's Islamic revolution in 1979. Diplomatic relations between Cairo and Tehran broke down immediately after the revolution over Egypt's support for the overthrown Shah and its peace agreement with Israel.
Edited translation from Al-Masry Al-Youm