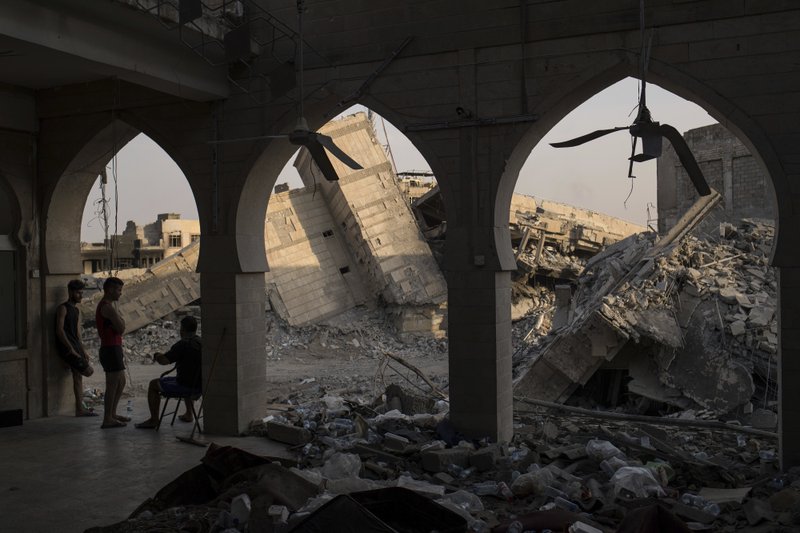 Following US warnings to North Korea of a "massive military response," South Korea on Monday fired missiles into the sea to simulate an attack on the North's main nuclear test site a day after Pyongyang detonated its largest ever nuclear test explosion.
South Korea's Defense Ministry also said Monday that North Korea appeared to be planning a future missile launch, possibly of an ICBM, to show off its claimed ability to target the United States with nuclear weapons, though it was unclear when this might happen.
The heated words from the United States and the military maneuvers in South Korea are becoming familiar responses to North Korea's rapid, as-yet unchecked pursuit of a viable arsenal of nuclear-tipped missiles that can strike the United States. The most recent, and perhaps most dramatic, advancement came Sunday in an underground test of what leader Kim Jong Un's government claimed was a hydrogen bomb, the North's sixth nuclear test since 2006.
Chang Kyung-soo, an official with South Korea's Defense Ministry, told lawmakers that Seoul was seeing preparations in the North for an ICBM test but didn't provide details about how officials had reached that assessment. Chang also said the yield from the latest nuclear detonation appeared to be about 50 kilotons, which would mark a "significant increase" from North Korea's past nuclear tests.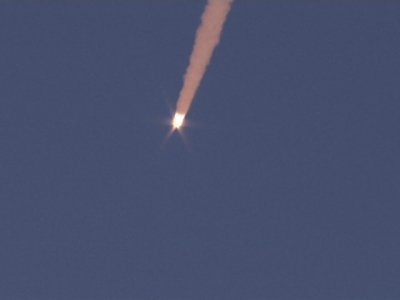 In a series of tweets, President Donald Trump threatened to halt all trade with countries doing business with the North, a veiled warning to China, and faulted South Korea for what he called "talk of appeasement."
A Chinese Foreign Ministry spokesman Geng Shuang, told reporters in Beijing on Monday that China regarded as "unacceptable a situation in which on the one hand we work to resolve this issue peacefully but on the other hand our own interests are subject to sanctions and jeopardized. This is neither objective nor fair."
South Korea's military said its live-fire exercise was meant to "strongly warn" Pyongyang. The drill involved F-15 fighter jets and the country's land-based "Hyunmoo" ballistic missiles firing into the Sea of Japan.
The target was set considering the distance to the North's test site and the exercise was aimed at practicing precision strikes and cutting off reinforcements, Seoul's Joint Chiefs of Staff said.
Each new North Korean missile and nuclear test gives Pyongyang's scientists invaluable information that allows big jumps in capability. North Korea is thought to have a growing arsenal of nuclear bombs and has spent decades trying to perfect a multistage, long-range missile to eventually carry smaller versions of those bombs.
Both diplomacy and severe sanctions have failed to check the North's decades-long march to nuclear mastery.
In Washington, Trump, asked by a reporter if he would attack the North, said: "We'll see." No US military action appeared imminent, and the immediate focus appeared to be on ratcheting up economic penalties, which have had little effect thus far.
In briefs remarks after a White House meeting with Trump and other national security officials, Defense Secretary Jim Mattis told reporters that America does not seek the "total annihilation" of the North, but then added somberly, "We have many options to do so."
Mattis said the US will answer any threat from the North with a "massive military response, a response both effective and overwhelming."
Mattis also said the international community is unified in demanding the denuclearization of the Korean Peninsula and that Kim should know Washington's commitment to Japan and South Korea is unshakeable.
The precise strength of the North's underground nuclear explosion has yet to be determined. South Korea's weather agency said the artificial earthquake caused by the explosion was five times to six times stronger than tremors generated by the North's previous five tests.
Sunday's detonation builds on recent North Korean advances that include test launches in July of two ICBMs. The North says its missile development is part of a defensive effort to build a viable nuclear deterrent that can target US cities.
North Korea has made a stunning jump in progress for its nuclear and missile program since Kim rose to power following his father's death in late 2011. The North followed its two tests of Hwasong-14 ICBMs, which, when perfected, could target large parts of the United States, by threatening to launch a salvo of its Hwasong-12 intermediate range missiles toward the US Pacific island territory of Guam in August.
It flew a Hwasong-12 over northern Japan last week, the first such overflight by a missile capable of carrying nukes, in a launch Kim described as a "meaningful prelude" to containing Guam, the home of major US military facilities, and vowed to launch more ballistic missile tests targeting the Pacific.
Ahead of the North's test, photos released by the North Korean government showed Kim talking with his lieutenants as he observed a silver, peanut-shaped device that was apparently the purported thermonuclear weapon destined for an ICBM. The images were taken without outside journalists present and could not be independently verified. What appeared to be the nose cone of a missile could also be seen in one photo, and another showed a diagram on the wall behind Kim of a bomb mounted inside a cone.
The Arms Control Association in the United States said the explosion appeared to produce a yield in excess of 100 kilotons of TNT equivalent, which it said strongly suggests the North tested a high-yield but compact nuclear weapon that could be launched on a missile of intermediate or intercontinental range.
Beyond the science of the blast, North Korea's accelerating push to field a nuclear weapon that can target all of the United States is creating political complications for the US as it seeks to balance resolve with reassurance to allies that Washington will uphold its decades-long commitment to deter nuclear attack on South Korea and Japan.
That is why some questioned Trump's jab at South Korea. He tweeted that Seoul is finding that its "talk of appeasement" will not work. The North Koreans, he added, "only understand one thing," implying military force might be required. The US has about 28,000 troops stationed in South Korea and is obliged by treaty to defend it in the event of war.
Trump also suggested putting more pressure on China, the North's patron for many decades and a vital US trading partner, in hopes of persuading Beijing to exert more effective leverage on its neighbor. Trump tweeted that the US is considering "stopping all trade with any country doing business with North Korea." Such a halt would be radical. The US imports about $40 billion in goods a month from China, North Korea's main commercial partner.
Experts have questioned whether the North has gone too far down the nuclear road to continue pushing for a denuclearization of the Korean Peninsula, an Obama administration policy goal still embraced by Trump's White House.
"Denuclearization is not a viable US policy goal," said Richard Fontaine, president of the Center for a New American Security, but neither should the US accept North Korea as a nuclear power. "We should keep denuclearization as a long-term aspiration, but recognize privately that it's unachievable anytime soon."