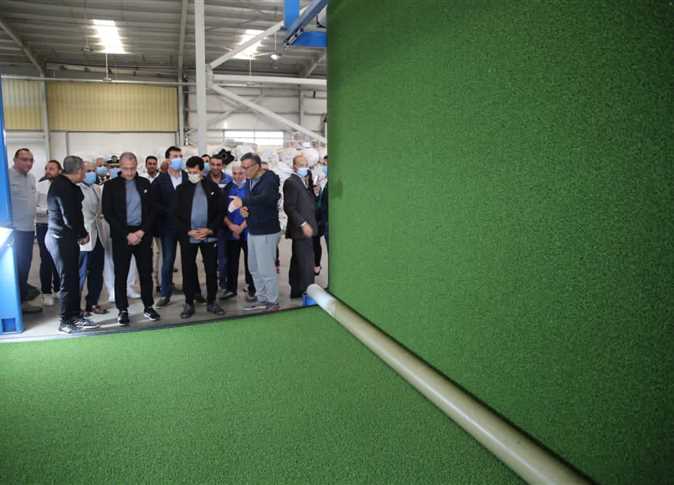 Egyptian Minister of Youth and Sports Ashraf Sobhy on Sunday unveiled artificial grass stadiums manufactured by CAPTEX Company on Joseph Tito Road in Heikstep.
CAPTEX aims to enhance the role played by the Egyptian sport within the national economy, Sobhy said.
He explained CAPTEX's volume of investments exceeded LE100 million, adding to the profits and revenues which will be accomplished through the technical, administrative, and logistic development work.
Egypt is moving towards sufficiency in the local production of artificial grass, and supporting the maintenance companies which work in accordance to the international standards.
Back in 2019, Military Production Minister Mohamed Saeed al-Assar, alongside Sports Minister Ashraf Sobhy, inaugurated the first factory in Egypt and Africa for the manufacture of artificial grass.
The factory provided the needs of the Egyptian market from the artificial grass and export surplus production abroad.
Bahgat explained at the time that the factory utilizes raw materials of the highest quality in accordance to international standards in the production of artificial grass.