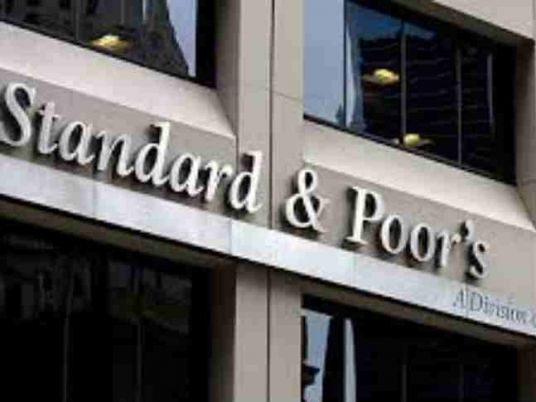 Standard & Poor's cut Egypt's credit rating outlook to stable from positive, keeping Egypt's long-term rating at B-.
The institution said that the stable outlook to Egypt reflects that the country will remain politically stable by far and that its economy will continue to grow gradually.
Egypt's rating will remain constrained by the large fiscal deficits and high domestic debt levels and low-income, it added.
Standard & Poor's predicted that the overall political stability in Egypt would back the growth of economy. It expected fiscal deficit and domestic debt levels to remain high though in the period between 2015-2018.
"The stable outlook reflects our expectation that Egypt will largely remain politically stable, its economy will continue to progressively grow in the face of important macroeconomic headwinds," the institution's report mentioned.
Egypt is also expected to continue to benefit from overseas workers' remittances and foreign investment, according to Standard & Poor's.
According to Bloomberg, Saudi Arabia, the UAE, Kuwait, and Oman pledged US$12.5 billion in economic and financial assistance to Egypt during the Economic Conference held in Sharm el-Sheikh in early 2015.
Bloomberg Business expected that the Gulf support to Egypt might be affected by the oil rout.
Bloomberg quoted Standard & Poor's as saying that Egypt's real gross domestic product will accelerate to 4.2 percent in 2015, which is twice the average rate for the past three years. It added that expansion will remain at about 4 percent on average per year from 2016-2018.