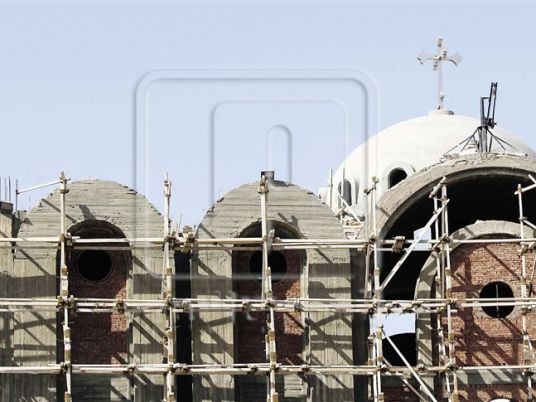 The State Council's legislation department began its review of the church building and renovation draft law on Saturday, head of the department Ahmed Abo al-Azm said.
In a press conference, Abo al-Azm said that the State Council will review the draft law after the government approved it on Thursday.
The parliament is set to discuss the draft law following the State Council's review.
The Coptic Orthodox Church said on Wednesday that it reached an agreement with the government on the articulation of the church building and renovation draft law after discussions with state officials.
The spokesperson of the Orthodox Church refused to elaborate on the content of the agreed upon draft.
The agreement came after much criticism was directed against the draft law.
Some critics argued that security agencies would still be able to interfere with the authorisation of building and renovating churches as article 5 of the bill stated that the "governor makes the decision after coordinating with the concerned authorities," without specifying the nature of such authorities.
Egypt's 2014 constitution obliges the House of Representatives to issue a law to regulate the construction and renovation of churches in its first legislative term after the constitution becomes effective.