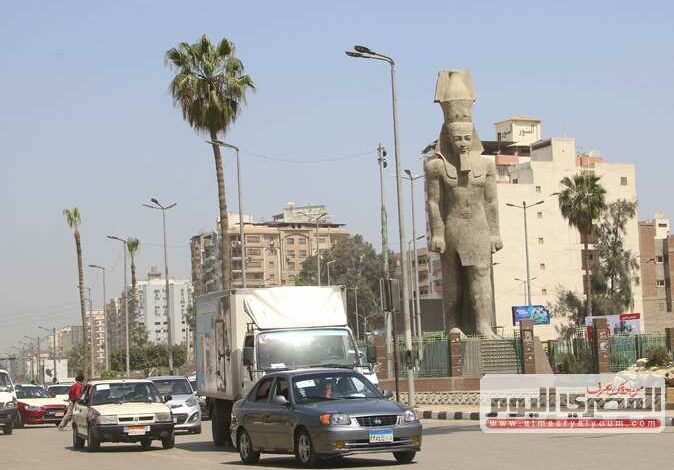 The Egyptian Meteorological Authority warned of a heatwave on Monday, and Tuesday.
Hot weather is expected to prevail in the north of the country until Greater Cairo, growing very hot in the southern parts of the country.
Meteorologists expect that Greater Cairo will record 35C during the day, and 23C at night.
Temperatures in Alexandria will record 29C during the day and 22C at night.
Temperatures will continue to rise in southern Upper Egypt recording 41C during peak hours and 26C at night.
Meteorologists advised motorists to be careful and slow down on highways, agricultural roads and roads close to water bodies, due to the low horizontal visibility due to mists in the early morning hours.
The EMA warned citizens against direct exposure to sunlight, and advised to wear a cap while out on the street and to stand in the shade as much as possible.
Intermittent wind activity is expected occasionally in areas of Greater Cairo, Lower Egypt and South Sinai.
The weather forecast for Tuesday:
Mist is expected during the early hours of the morning (from three am to seven am) on some roads leading to and from Greater Cairo, Lower Egypt, the northern coasts and Suez Canal cities.
Meteorologists expect wind activity in Greater Cairo, Lower Egypt, South Sinai and southern Upper Egypt at intermittent periods.
Expected temperatures:
Northern Coasts: 30C
Cairo and Lower Egypt: 35C
Northern Upper Egypt, South Sinai: 36C
Southern Upper Egypt: 40C
Expected temperatures on Monday:
Northern Coasts: 29C
Cairo and Lower Egypt: 35C
South Sinai: 37C
Northern Upper Egypt: 38C
Southern Upper Egypt: 41C
Edited translation from Al-Masry Al-Youm