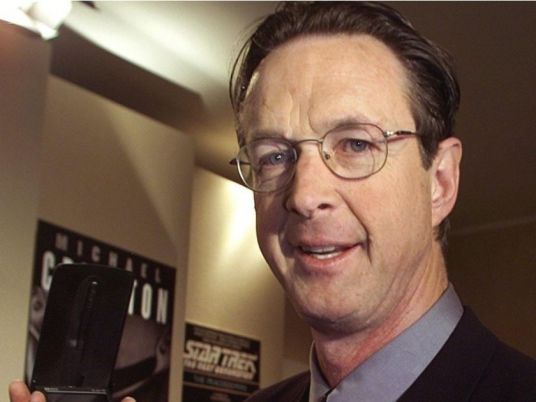 Norwegian Joachim Ronning will direct the adaptation of Micro, a novel that was left unfinished by Michael Crichton when he died in 2008. Steven Spielberg and Frank Marshall, the duo behind Jurassic Park, will produce the film.
Micro tells the tale of a group of biotechnology students lost in a tropical jungle after having been shrunk to the point where they are only half an inch in height. The techno-thriller on which the film is based was published posthumously in 2011, three years after the death of Michael Crichton. The American author had written one third of the book when he died. His publisher Harper Collins subsequently tasked a writer specialized in bioterrorism to complete the novel.
Two years after his purchase of the adaptation rights, Steven Spielberg, via his company Amblin Entertainment, has moved the project forward with the appointment of a director. Norwegian Joachim Ronning has been chosen to take charge of the feature, which is to be scripted by Darren Lemke ("Shrek 4").
The Scandinavian is known as the co-director of "Bandidas," starring Salma Hayek and Penelope Cruz, which was produced and written by Luc Besson, and " Kon-Tiki" which was nominated for the Academy and Golden Globe awards for Best Foreign Language Film in 2013 (both in collaboration with Espen Sandberg). Ronning has recently worked for Disney as the director of the fifth episode in the Pirates of the Caribbean saga, Dead Men Tell no Tales, also in collaboration with Sandberg, out in the US May 26.
Nine years after his death, Michael Crichton continues to provide a source of inspiration for Hollywood. The novelist's works were adapted for the Steven Spielberg films Jurassic Park, and its sequel The Lost World, and provided a reference for the 2015 Jurassic World.
Other well-known Crichton adaptations include Disclosure with Michael Douglas and Demi Moore, "Sphere," with Dustin Hoffman, Sharon Stone and Samuel L. Jackson and The 13th Warrior with Antonio Banderas. The author was also influential on the small screen with the TV series ER and Westworld.