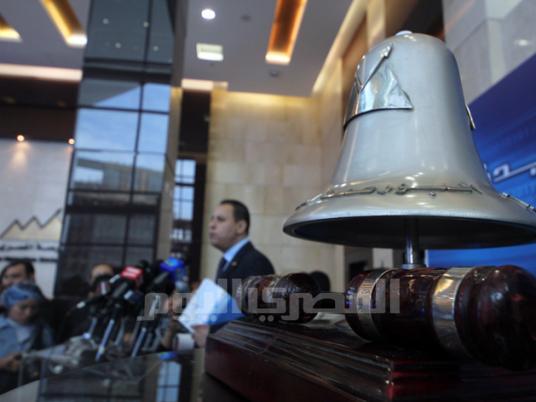 Egypt's benchmark share index dropped 1.1 percent to a six-week low after an arson attack on the headquarters of one of the country's two presidential candidates fueled jitters that the political uncertainty of the last year may go on for many more months.
Ahmed Shafiq, a 70-year-old former air force chief and Mubarak official, is now pitted against senior Muslim Brotherhood official Mohamed Morsy.
"There is concern that the small protests last night may be the trigger for yet another wave of protests," said Ahmed Abu Taleb of Pharos Securities.
Residual shares of mobile phone company Mobinil plunged 9.8 percent, near the 10 percent limit allowed under exchange rules, after France Telecom bought most of the company from Orascom Telecom and Media Technologies (OTMT) via a public tender offer.
The tender, whose results were announced on Sunday, increased France Telecom's stake to 94 percent. Despite the sale, Mobinil will remain in the index until 1 July.
"Some people who missed the tender offer are selling now, and whoever is buying is betting there will be another tender to collect the residual shares," said Abu Taleb.
Shares of OTMT rose 0.8 percent.
Egypt's share index closed at 4,684 points, the lowest since 18 April. It has lost 5.8 percent since the end of voting in the first round of the presidential election, which pushed the campaign's two most divisive figures into a run-off vote on 16 and 17 June.
Orascom Construction Industries (OCI) regained ground after early losses to end the day little changed. The company announced in mid-session it would earn US$605 million from the sale of its 16.8 percent stake in US grain merchant Gavilon to Japan's Marubeni.
On Monday, Egypt's benchmark dropped 1.3 percent, extending losses driven by political uncertainty.
Moreover, Fitch Ratings said on Monday that having Morsy and Shafiq in the run-off "could exacerbate social unrest and prolong political stalemate … However, even though tensions are likely to rise before the next election, in the longer term both candidates favor policies that could stabilize the sovereign's credit profile."
On Sunday, Egypt's stock exchange made its largest one-day decline in two months on concerns over the preliminary presidential election outcome which showed that Morsy and Shafiq are heading to the run-off.