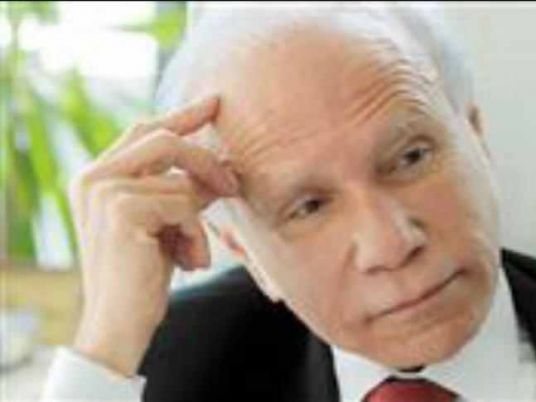 Egypt's stock market was ordered to freeze the assets of businessman and Al-Masry Al-Youm founder Salah Diab and 16 others on Monday, its chairman said.
Egyptian Exchange (EGX) chief, Mohamed Omran, said his administration received a letter from the General Prosecution on Monday ordering them to freeze the assets and accounts of the 17 people under investigation so they may not make any stock market deals.
Diab was arrested along with his son, Tawfik, the CEO of PICO International Petroleum, from their home in Giza on Sunday.
Diab, who founded Egyptian Al-Masry Al-Youm in 2004, had his assets temporarily frozen on Friday over a four-year-old case accusing him and 16 other businessmen of obtaining a plot of land at a favorable price.
The list of suspects also includes Mahmoud al-Gammal, the father-in-law of Gamal Mubarak, the son of Egypt's former president.
Edited translation from MENA