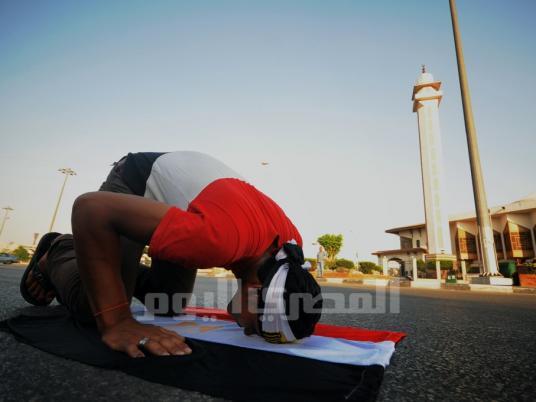 Residents of Marsa Alam city, in the south of the Red Sea governorate, have raised complaints after local officials poisoned goats in order to protect trees planted along public streets.
In a move to prevent goats owned by local goatherds from grazing on council-owned decorative trees, officials had the leaves of the street shrubs sprayed with deadly poison, killing a large amount of goats.
A number of residents and owners of goats killed by the poisoning program have called for an urgent investigation, saying that warning should have been given about leaving goats to roam free, and goat owners should have been spoken to by the police before such severe action was taken. Goat owners have requested compensation.
The poisoned animals have been left decomposing in public areas, which locals say is both unsightly and causing an unpleasant smell.
Volunteers in campaigns for the afforestation of Marsa Allam city have joined the ranks of those opposed to the move, saying the rotting animal corpses are ruining the atmosphere in the touristic city.
A number of residents said that goats roaming the streets is a normal phenomenon which locals to Marsa Alam are very familiar with, and which they are not bothered by.
Major General Atef Wagdy, mayor of Marsa Alam city, told Al-Masry Al-Youm that goats eating the city's foliage is a trivial issue and not one that causes him concern. He is much more occupied with matters of strategic planning for the city and the provision of water and electricity for citizens, he said.
Wagdy said he is not monitoring Facebook pages condemning the poisoning of the goats and publishing photos of the poisoned animals.
Edited translation from Al-Masry Al-Youm