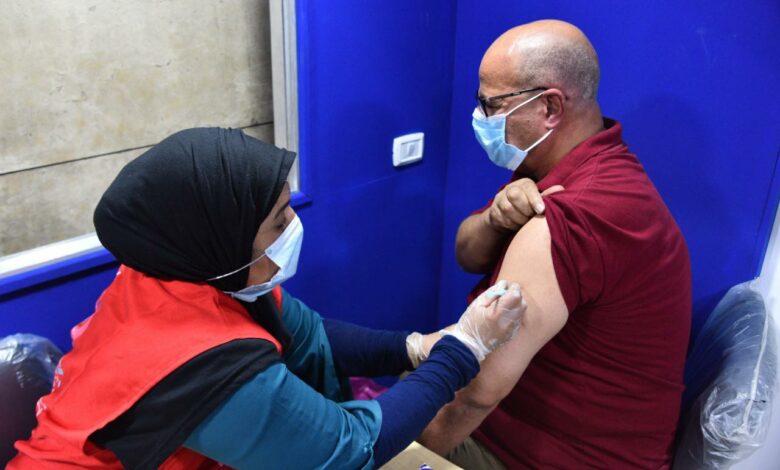 Governmental agencies in Egypt have announced strict measures to counter the new COVID-19 variant, and the joint scientific committee between the Health and Population Ministry and Higher Education Ministry headed by Khaled Abdel-Ghaffar, Minister of Higher Education and acting Minister of Health, decided the permanent meeting of the committee to follow up on developments in the epidemiological situation of the coronavirus.
Abdel-Ghaffar ordered to increase the number of samples that are examined through the genetic sequence of the virus in all governorates across the country, especially in governorates with high tourist visits, to monitor any mutations, and expand the points and centers for receiving the coronavirus vaccine.
Security services across the nation have launched campaigns to limit the spread of the coronavirus, which resulted within 24 hours in fining 8,193 people for not wearing facemasks.
The security services issued 870 tickets of violations for shops that did not adhere to the decision on opening hours, and seized 221 cases in the field of preventing Shisha (Hookah) the circulation of water pipes.
EgyptAir also announced the suspension of its flights to and from Johannesburg, as of Saturday.
A member of the House of Representatives, Ahmed Heta, submitted an early day motion requesting a briefing from Prime Minister Mostafa Madbouly, and Minister of Higher Education Khaled Abdel-Ghaffar, the acting Minister of Health and Population, on the measures that were taken to confront the coronavirus.
On Wednesday, the government will begin implementing its decision to prevent citizens who are not vaccinated against the coronavirus from entering the government offices.
The Ministry of Health and Population said on Saturday that it is following the epidemiological situation in Egypt and the world, regarding reports about the emergence of a new variant of coronavirus called Omicron.
It added in a statement that the commitment to implement public health and social measures, including wearing a protective mask, physical distancing, washing hands, and receiving vaccine is the first line of defense in preventing and controlling the spread of coronavirus.