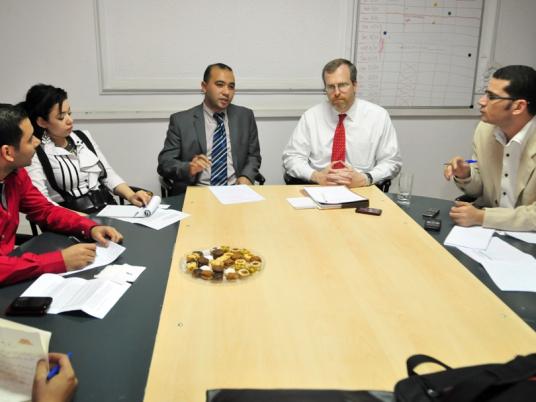 In the small hours of Saturday morning, the Cairo Governate saw strong dust storms accompanied by patches of rain in various areas.
This came as part of a heat wave that has gripped Egypt since Friday.
Spokesperson for the meteorological authority of Egypt, Waheed Saudi, stated that the soaring temperatures seen across the country can be expected to continue through Saturday and Sunday, declining on Monday.
In a phone-in to CBC Extra's program "The News Room", Saudi said that temperatures are expected to reach 38 degrees Celsius in the capital on Saturday, along with high winds and dust.
The spokesperson encouraged people to stay out of direct sunlight, and whilst the stormy weather front works its way through the country, to take extra caution and reduce speed when driving on fast roads, particularly in Cairo and Alexandria, Upper Egypt and Sinai.
Edited translation from Al-Masry al-Youm