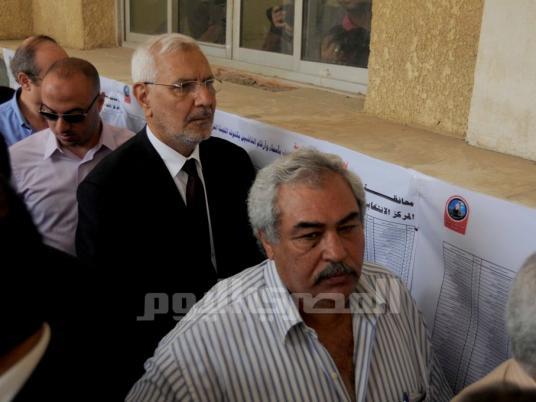 Strong Egypt Party, headed by former presidential candidate Abdel Moneim Abul Fotouh, announced at a news conference on Monday its intention to boycott the referendum on the constitution.
Meanwhile, the April 6 Movement said that it will participate in monitoring the referendum from outside the polling stations, despite its announcement to also boycott the vote.
The group said that it will list violations that may take place outside polling stations during the voting days. The movement will also issue periodic reports to assess the referendum process.
"The decision of the Higher Elections Committee to prevent the movement from monitoring the referendum [inside polling stations] aims to keep us away from listing any violations that might occur during the voting and counting process," the statement added.
Edited translation from Al-Masry Al-Youm