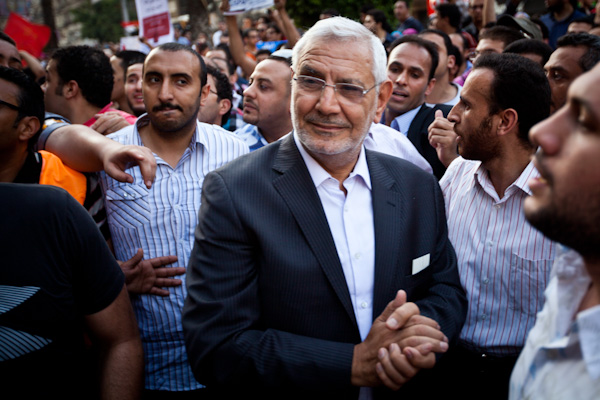 The Strong Egypt Party will compete in elections for the House of Representatives slated for 22 April, former presidential candidate and party founder Abdel Moneim Abouel Fotouh said in a press conference on Tuesday.
"We are aware that no one wished for elections to run amid such circumstances, where political polarization and security vacuum are on the rise," Abouel Fotouh said.
Though Abouel Fotouh said he respects the groups that decided to boycott the polls, he urged political powers to participate in order to prevent "a specific party from monopolizing the presidency, the Parliament, and the government."
A number of political parties had agreed to take part in the elections, arguing that they want to prevent the Muslim Brotherhood from taking over the political arena. Those include the secular, pro-regime Ghad al-Thawra Party and other Islamist parties such as the Nour, Wasat, Hadara and Watan Parties.
Meanwhile, other secular-leaning opposition parties, led by the National Salvation Front, said they would not compete, citing the absence of guarantees for fair elections and demanding a neutral government to supervise the polls.
Edited translation from Al-Masry Al-Youm