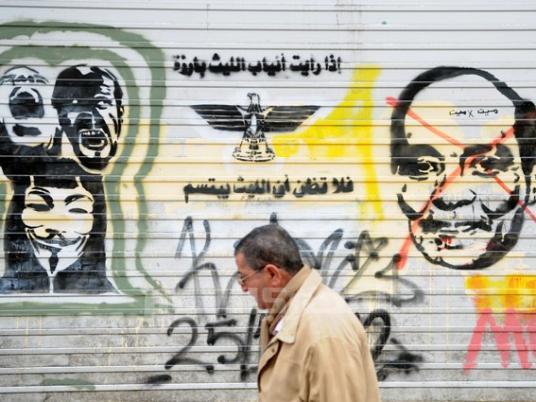 Calling for Egypt's ruling generals to step down, university students on Monday protested against Egypt's military rulers for the third consecutive day.
Students of Cairo and Ain Shams Universities staged protests on their campuses to denounce the military council.
At Cairo University, hundreds students affiliated with the April 6 Youth Movement and the Revolutionary Socialist movement, along with other independent students, staged a protest at the historic main hall. They chanted "Down with military rule."
The Kazeboon (Liars) Campaign, which aims to expose military violations, set up a display of various images of police brutality entitled "Well done, Pasha."
The protests are part of a nationwide strike and campaign of civil disobedience aimed at forcing the Supreme Council of the Armed Forces to step down. The strike started on Saturday, marking the first anniversary of former President Mubarak's fall. However, calls for a general strike were largely ignored by the wider public.
The students also demanded the resignation of Prime Minister Kamal al-Ganzouri's cabinet and the attorney general, the formation of a revolutionary government to manage the transition period, the trial of all those involved in the killing of demonstrators, the setting of a minimum and maximum pension and free education in all state schools and universities.
Minister of Higher Education Hussein Mostafa Moussa said classes were not suspended, as the protests were not part of the civil disobedience. "It is a partial strike," he said.
However, some faculties at Cairo University and the American University in Cairo decided to suspend classes in solidarity with the students.