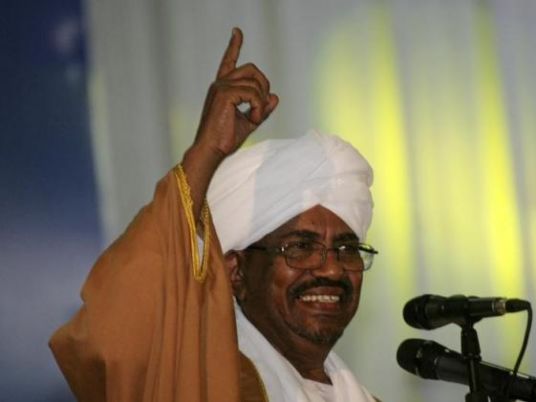 Sudan's President Omar al-Bashir, who is wanted by the International Criminal Court (ICC) over alleged war crimes in the western Darfur region, has cancelled a planned visit to Indonesia to attend an Asian-African summit.
"The President will not participate in the Asian-African summit in Indonesia," Foreign Ministry spokesman Ali Alsadig told The Anadolu Agency on Monday.
He said Foreign Minister Ali Karti will lead Sudan's delegation to the summit, due to open on Wednesday and is expected to be attended by some 109 world leaders.
The spokesman said that the cancellation of the visit was not linked to an ICC arrest warrant for al-Bashir.
Al-Bashir is wanted by the ICC on charges of war crimes, crimes against humanity and ethnic cleansing in Darfur. The ICC and international rights groups have urged world countries not to host al-Bashir and to arrest him.
In 2011, Bashir's visit to China has turned dramatic after his plane was banned by two countries, prompting him to return and adjust his flight routes to avoid the risk of being arrested.
The UN says that as many as 300,000 may have died in Darfur since 2003 when a long simmering ethnic conflict turned into a bloody civil war between rebel groups and Sudanese government forces.
Two million people have been forced to flee their homes with hundreds of thousands going westward to refugee camps in neighboring Chad.
Edited translation from Anadolu Agency