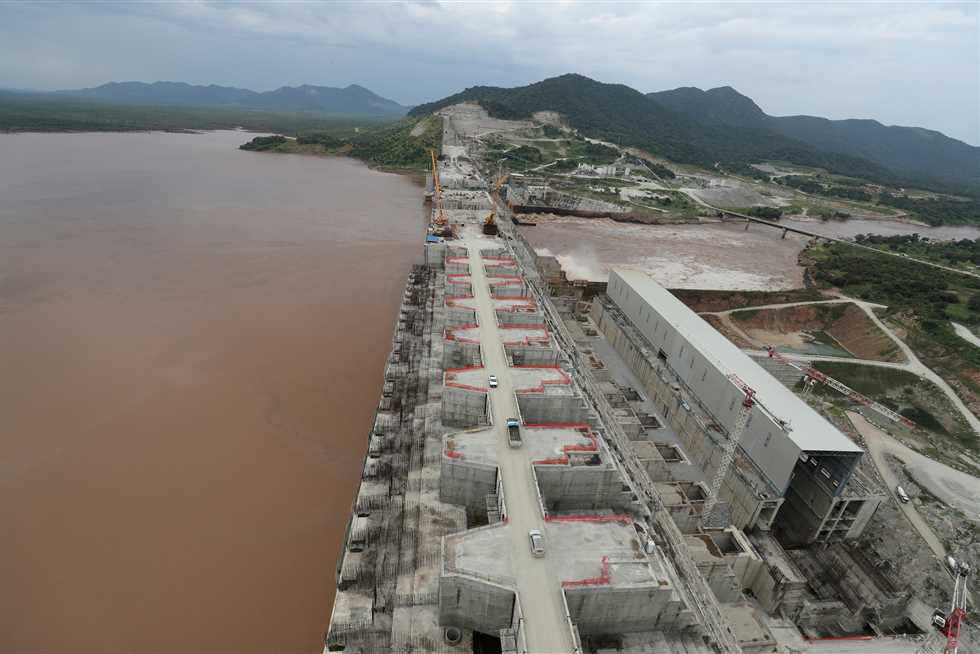 Sudan said on Saturday that the tripartite negotiations with Egypt and Ethiopia would resume on Sunday over the filling and operation of the Grand Ethiopian Renaissance Dame (GERD).
The Sudanese Ministry of Irrigation said that it will work to develop a clear and detailed agenda this round, alongside a tight timetable regarding the path of negotiations and a clear list of outputs to be reached to ensure that observers and experts are utilized in a differently from before.
The President of South Africa and the African Union Cyril Ramaphosa announced on Tuesday the resumption of the tripartite negotiations after a seven-week hiatus, following intensive consultation with the heads of state parties on the dam negotiations.
"The resumption of the tripartite negotiations on the Renaissance Dam under the auspices of the African Union is evidence of the strong political will and commitment by the leadership of the three parties participating in the negotiations for a peaceful and friendly solution to the Renaissance Dam," Ramaphosa said in a press release.
Egypt's Ministry of Irrigation and Water Resources announced in late August that negotiations on the GERD have once again stalled, due to continued disagreements between Egypt, Ethiopia, and Sudan on legal and technical points.
A meeting between the water ministers from the three countries on August 28 did not result in a unified draft proposal to be presented to the African Union bureau, headed by South Africa.
Egypt, which relies considerably on freshwater from the Nile, has voiced fears that the GERD would negatively impact the country's water supply, and has insisted that measures be put in place to protect downstream countries in case of drought during the dam's filling process.
Ethiopia, on the other hand, has stressed the importance of the project to bolster its economy, where more than half of the population currently lives without access to electricity.
Sudan is somewhat caught in the middle of the conflicting interests of Egypt and Ethiopia. There is potential for the country to develop further with the GERD's operation, but government officials worry that it could also threaten preexisting dams.