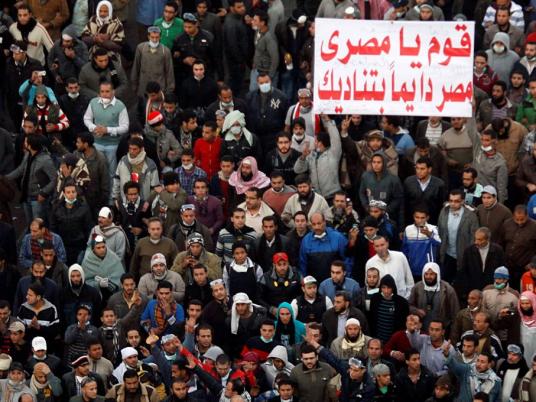 The Suez Criminal Court Wednesday postponed to 27 January 2013 the trial of 28 defendants charged with killing demonstrators in Suez during protests following the Port Said massacre that claimed the lives of 74 football fans in February.
During a closed session on Wednesday, the court heard eyewitness testimonies.
The prosecution charged the defendants with killing seven demonstrators and police officers during the clashes, which erupted outside the Suez Security Directorate on 2 February during a protest against security services' failure to prevent the massacre. Fighting outside the directorate continued for nearly four days.
Similar clashes broke out in Cairo between police and protesters in the wake of the Port Said violence. The clashes left at least 10 people dead.
Seventy-four Ahly fans were killed on 1 February in Port Said after a football game between Ahly and Masry when the latter's supporters stormed the field.
Edited translation from Al-Masry Al-Youm