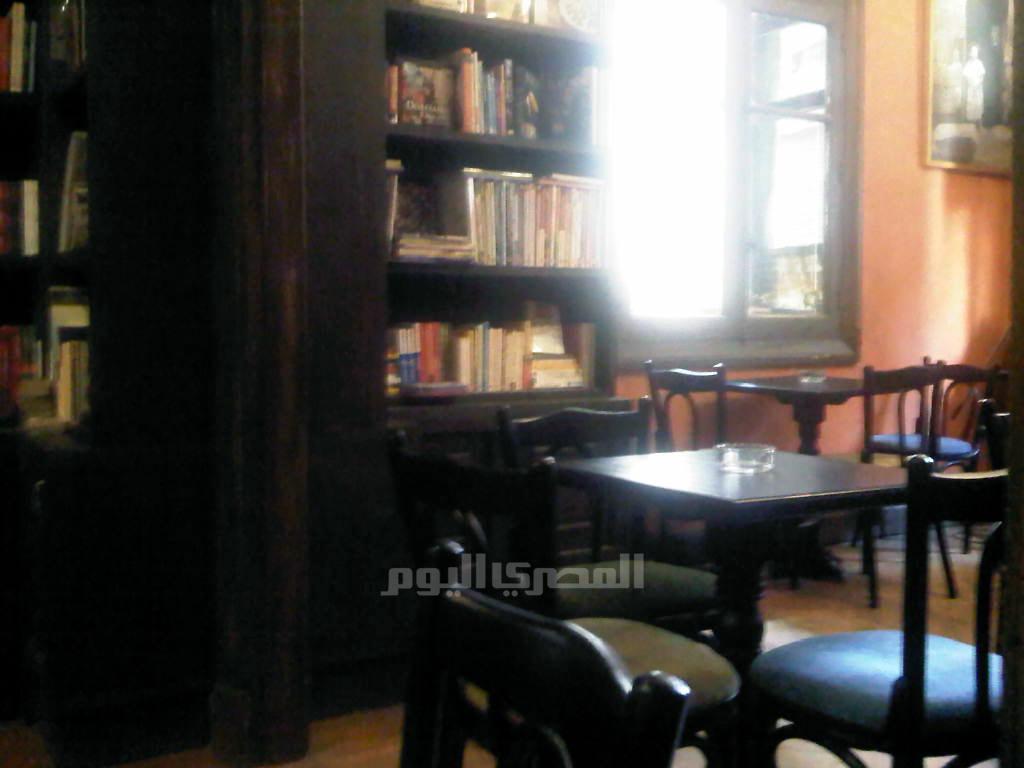 Coffee lovers and bookworms now have a new destination in Cairo — Sufi Café in Zamalek opened last month.
The cafe is located on the hushed Sayed el-Bakry Street in Zamalek, which creates a fine environment for you and your book during the day, and a venue for cultural soirees and fun performances by night.
The interiors are warm and welcoming: green and red walls give a friendly feel to the place and a big French window lets in enough light for reading or working on a computer. Old ahwa (Egyptian coffee shop) chairs produce a feeling of comfort and authenticity and are well paired with oriental chandeliers and paintings.
Most of the clientele are either foreigners or young people working on their laptops.
The cafe has a homey feel to it. Another advantage is the affordable price list. A hot drink won't cost you more than LE15, a sandwich or a salad between LE20 and 25.
Service is a bit slow, but apart from that efficient. The coffee is good but the food is average. So basically if you want a quick bite while finishing some work outside the office, Sufi Café is a place to consider.
There are bookshelves in most of the rooms, a stationary stand and a jewelry corner — all goods are for sale. There is a table near the entrance of best-selling books and a board bearing flyers for various events and gigs taking place in town. There is also a corner for kids' activities, reading and coloring.
In the late afternoon the quiet cafe turns into a hub for fun and music. Poetry recitals, musical performances and film screenings take plase starting at 5pm, as well as workshops for making accessories, photography, art therapy and much more. The prices are affordable, between LE80 and 150, and the number of participants does not exceed 15.
The waiters are friendly — don't forget to ask for the schedule of events, a lot is on their list this month.